Is Sony Really Releasing A McDonald's-Themed PS5 Controller?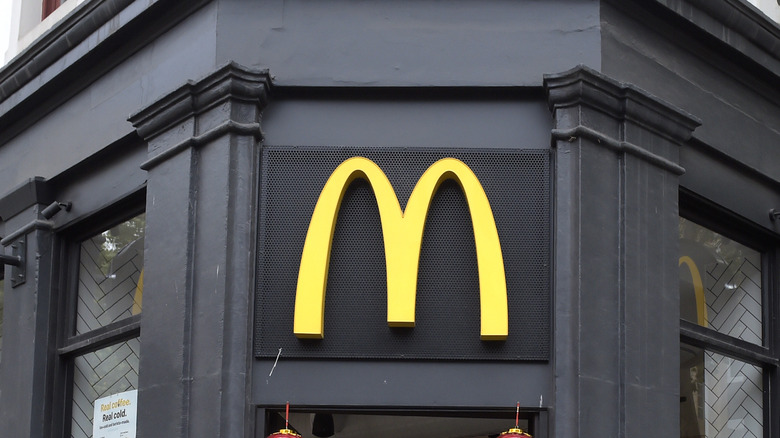 Bloomberg/Getty Images
Over the years, some of our favorite fast food chains, like McDonald's and Burger King, have been great about handing out prizes and trinkets that eventually race to the bottom of toy boxes and into rummage sales. But now it seems as though McDonald's Australia has found a way to create a giveaway with some staying power, with a bit of tech and marketing support from Sony and its Playstation gaming console. 
Press Start reported that the brand, aka "Maccas" in Australia, would be giving away 50 PS5 controllers kitted out with illustrated images of McD's iconic french fries and Big Mac. But like all good things, you have to work for your present – in order to win you need to get on specific Twitch game streams next week and watch certain players duke it out on "Overwatch," "Minecraft," "FIFA21," "Night in the Woods," "Mario Kart," and "World of Warcraft."
Unfortunately, because of the way licensing works, it's tough to imagine that the opportunity to win one of these limited edition puppies is open to anyone living outside of the Land Down Under.
The McDonald's controllers are allegedly meant to be up for grabs next week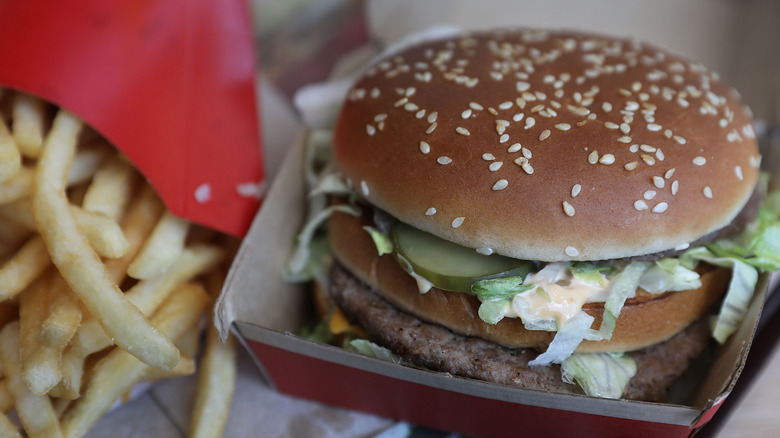 Joe Raedle/Getty Images
While the report has got the internet buzzing, there's been no word from McDonald's that will either confirm or deny the existence of this amazing giveaway. CNET says it did try and reach out to the gamers mentioned in the release, but it was told that the announcement was sent out prematurely and that the information shouldn't have been sent out until next week.
The news was enough to make those of us who are video gamers AND Maccas fans twitchy on social media. "Okay listen ... It's ugly as sin. But I need it okay," one person said via Twitter. Another user blamed the story for triggering a craving only McDonald's could fix. "Great ... now I have a deep need for a large Big Mac meal (some nuggs) and this controller. There is a void," they groaned.
A third user decided it wasn't worth the effort because it seemed the odds were stacked against them. They tweeted along with a shrug image, "Guess I won't be able to win one. The only game in that list I actually play is Mario Kart and I'm always working at 4pm on Fridays."