This Willy Wonka Scene Was Filmed In A Real Restaurant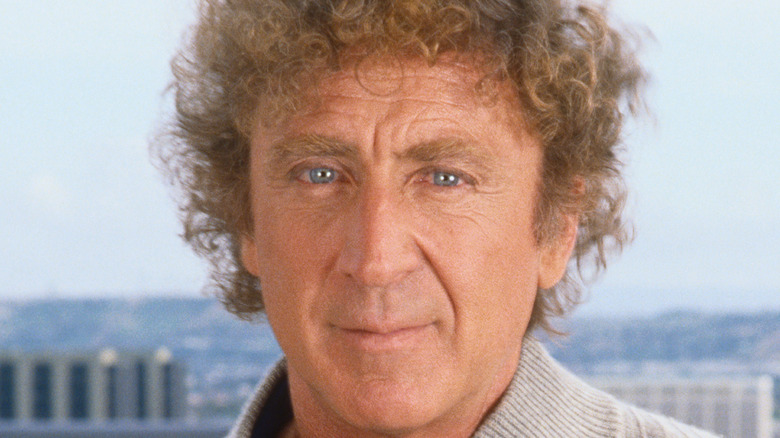 George Rose/Getty Images
While children's movies always have a way of capturing the imagination, few are as classic as the 1971 "Willy Wonka & the Chocolate Factory" with Gene Wilder playing Wonka. From the fantastical all-edible concepts like the chocolate river and candy-laden landscape to the invention room where new treats were developed, the idea of a candy factory such as that is all too-tempting for most kids. It's no wonder that many young viewers that watched the film growing up would want to visit such a place.
Though the movie's version of the candy factory and its famous chocolate river are not to be found, some film locations have been revealed. In fact, Münich, Germany was actually the dominant film location for much of the movie (via The Cinemaholic). Even then, few locations were filmed in their natural state. Sets were built for some scenes, while other filming locations were transformed into the magical scenes you see within the movie.
This is the restaurant where Augustus Gloop was interviewed
One of the few unadulterated film locations to appear in the movie was actually a real restaurant. Fans of the movie likely remember that after finding a golden ticket, Augustus Gloop was interviewed while eating at a restaurant. Even the villainous, Arthur Slugworth, appeared to whisper in Gloop's ear while serving him more sausages. As it turns out, that restaurant was actually a local haunt in Münich (via IMDb).
The name of the restaurant was actually Hofbräukeller and it's technically still around today. So those who like to visit film locations while traveling, should definitely try going to lunch there or cool off with a brew. Unfortunately, the original restaurant burned down in a fire that occurred in the 1980s, so those who visit today are actually eating at a totally rebuilt restaurant. Nonetheless, it's still a worthwhile stop for fans of the beloved movie.