The Real Reason Jessica Biel Eats In The Shower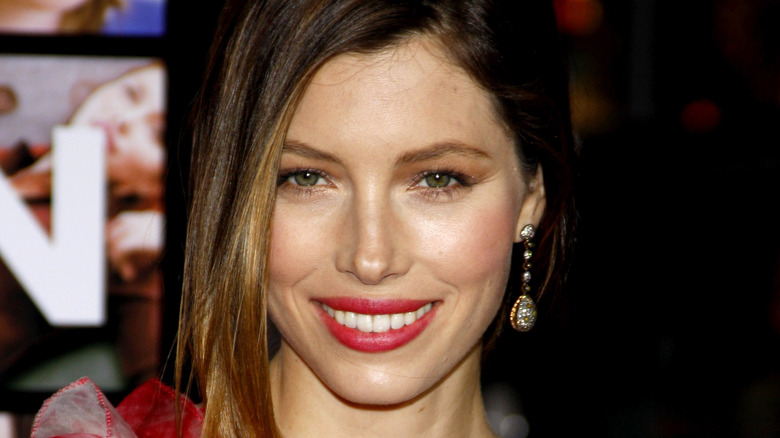 Shutterstock
Actress Jessica Biel prefers to customize her diet and keep it balanced instead of being too restrictive. In 2017 she told Health that she indulges in items like cheese in moderation. "I'm not all-out anything," she stated. However, the artist has noticed that avoiding certain food items like dairy, wheat, and gluten make her feel a lot better in general and she's more energetic. She prefers to add a variety of food options like paleo pancakes, quinoa with veggies, salmon, gluten-free pretzels, and more to her diet.
What you eat is important. What about where you eat? For Biel, that means taking an occasional meal in the shower. The revelation came first on her Instagram account. She expanded on the topic during a 2017 interview with Jimmy Fallon on "The Tonight Show" (posted on YouTube). Turns out that she has a legitimate explanation for this unusual choice. She said that her days are usually packed which means that she has to find a way to balance her tasks during the day. "This is just mom life," she said. "I do not have time. I don't have time for anything."
She has to multitask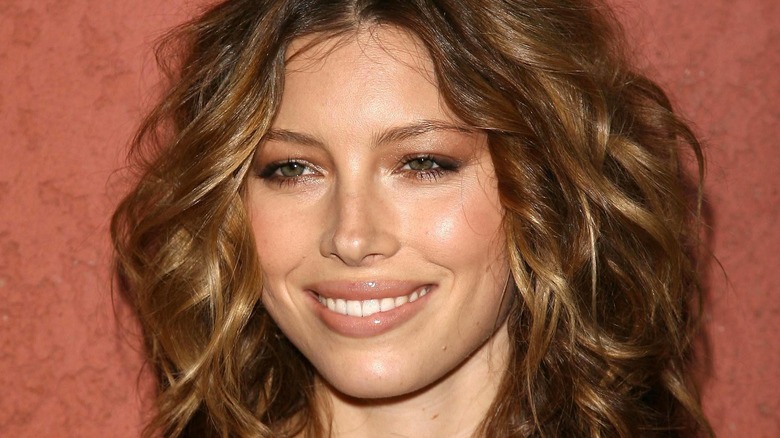 Shutterstock
Biel told Fallon that she needs to make sure that her son, Silas gets everything he needs while figuring out other tasks during the day. "I do not have time. I don't have time for anything. I'm feeding him [Silas] in the morning, trying to get ready and I realize I haven't eaten, I just take it into the shower." She added that it's a super successful strategy at times, and doesn't work as well on other days, but she tries to follow it anyway.
As she explained on "The Tonight Show," the actress basically has a method that allows her to wash her hair and get some food at the same time. As you can imagine, some food choices work better than others. One of her favorite options to eat in such a setting is a sausage. Sandwiches, however, don't work as well, she admitted, and can be a bit messy to eat.
At that time, she was the mother of Silas, who was not quite 2 years old when she did the interview. In July of last year she and husband Justin Timberlake welcomed a second son, Phineas, reported Closer Weekly.