Looking For A Job? Cat Cora Is Hiring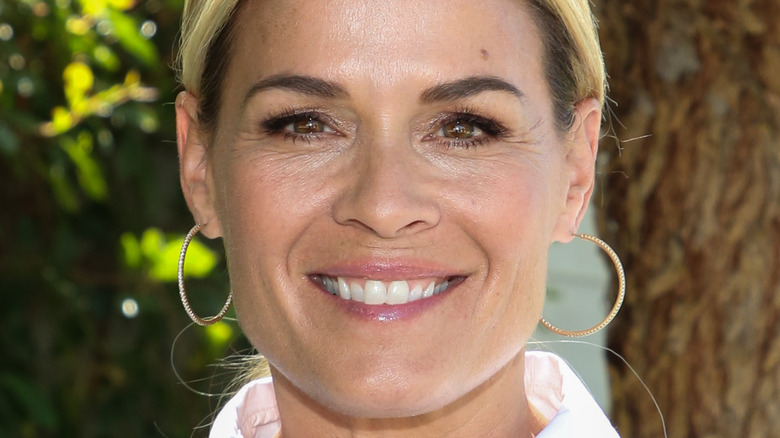 Paul Archuleta/Getty Images
Cat Cora is taking to Twitter to recruit workers for Cat Cora's Tap Room and Cat Cora's Kitchen. "We are looking for amazing people to join our family at #CatCorasKitchen and #CatCorasTaproom at three of the biggest airports in the country; #Atlanta, #Detroit, and #SanFrancisco! To apply, visit bit.ly/3yETDHL," Cora posted on Twitter, along with a video saying she's looking for "energetic culinary staff."
According to the company website, Cat Cora's Kitchen, a cocktail-and-tapas concept restaurant, has locations in three airports — San Francisco (SFO), Atlanta (ATL), and Salt Lake City (SLC). The restaurants are designed to bring a sophisticated experience to airport dining with menus built on locally sourced ingredients whenever possible. Cat Cora's Taproom, located in the McNamara Terminal at Detroit Metro Airport, embraces a similar policy with an additional focus on Michigan's local craft beers and spirits.
In her Twitter video, Cora specifically mentions openings for cooks and prep cooks in Atlanta, Detroit, and San Francisco. The link to apply actually lists 12 jobs, including sous chef in Atlanta, sous chef in Detroit, and sous chef in San Francisco. Other posted opportunities include openings for servers, hosts, line cooks, and bartenders.
Get to know Cat Cora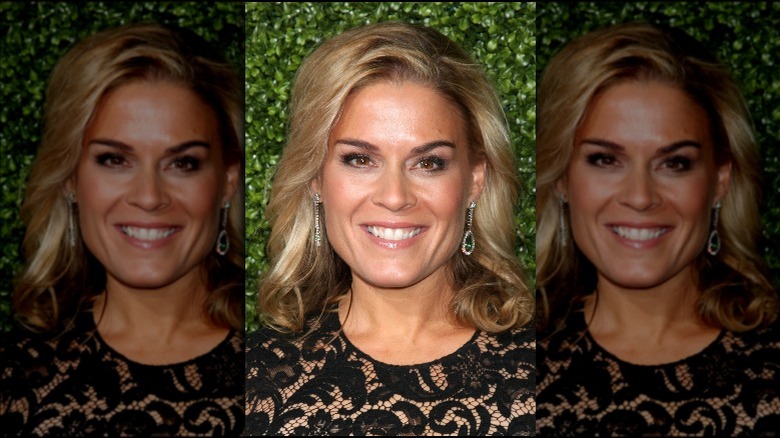 Shutterstock
An accomplished chef, author, restaurateur, and television personality, Cat Cora is a 1995 graduate of the Culinary Institute of America. She made her television debut in 1999 alongside Rocco Di Spirito as the co-host of Food Network's "Melting Pot," a program created to showcase ethnic-rooted traditions, stories, and recipes in the United States.
Known for enthusiastically celebrating her Greek heritage while competing on shows like "Iron Chef" — in 2005, she became the first female chef to join the show as an Iron Chef — Cora subsequently went on to host "My Country My Kitchen: Greece," "Date Plate," and "Around the World in 80 Plates." In addition to competing on "Iron Chef," she has appeared on myriad television shows, including "Celebrity Cooking Showdown," "Cutthroat Kitchen," and Bravo's "Top Chef."
Her current portfolio of restaurants includes the two that are hiring — Cat Cora's Kitchen and Cat Cora's Taproom — as well as Mesa Burger and Olilo, a Mediterranean-style, build-your-own, fast-casual enterprise.