Employee's Attempt To 'Expose' Taco Bell On TikTok Was A Total Fail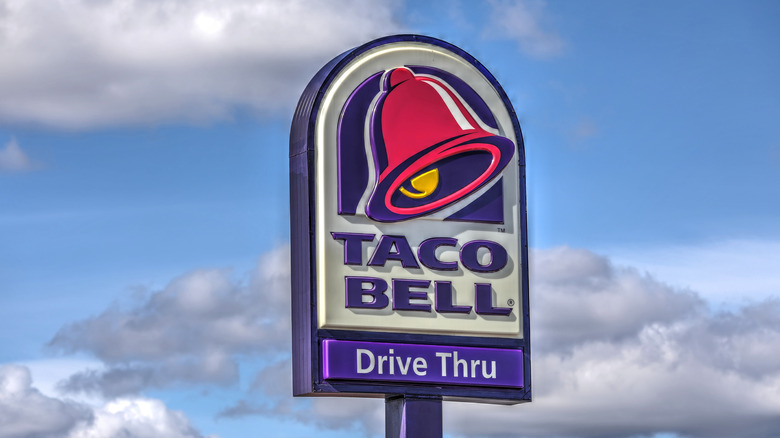 Shutterstock
From Starbucks baristas sharing their best drink hacks to IHOP line cooks revealing the secret ingredient in their pancakes, people in the foodservice industry are eagerly taking to TikTok to tell customers everything there is to know about their favorite menu items. A recent and notable example? A current Taco Bell employee, who goes by @Taco_Jeff on TikTok, attempted to expose the fast-food chain for how they prepare refried beans. 
In the video that has since gone viral, @Taco_Jeff pours a bag of dehydrated pinto beans into a large metal container, adds a pitcher of boiling water, and mixes it until the beans rehydrate to form refried beans. The text overlay in the video reads "Y'all like Taco Bell beans? How about now?" Judging by the use of laughing emojis, it's evident that @Taco_Jeff's intention was to make a fool out of Taco Bell, however, customers in the comments section were unbothered by the revelation. "This is literally how beans are made," one commenter wrote. "Do you want them to just grow some and grab them from the ground?" another added. Here's more on the somewhat failed exposé.
Taco Bell customers don't expect authentic refried beans anyway
As the comments on the viral TikTok video reflect, people who order from Taco Bell generally don't expect anything close to a five-star meal. And while refried beans are technically supposed to involve a lot more spices and cooking techniques, customers don't have high expectations from the fast-food version of it. That doesn't necessarily mean you should make a diet out of Taco Bell's refried beans, though.
According to the nutrition section of the Taco Bell menu, the refried beans actually contain more than just beans and water. They also contain an ingredient called trehalose, which according to Self Hacked, is an additive often used to preserve dry and frozen food. While it's effective in doing so, studies prove it can also cause the growth of gut infection-causing bacteria. So if you're wondering where your post-Taco Bell stomach ache is coming from, there's a good chance the refried beans are responsible. Apparently, it isn't the way Taco Bell prepares the refried beans that's concerning, but rather the preservative that's included in them.