Here's How Trisha Yearwood's '80/20' Food Rule Works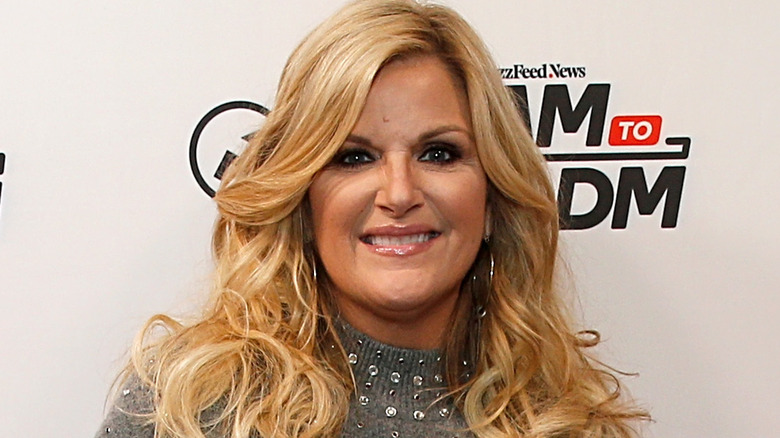 Dominik Bindl/Getty Images
While Trisha Yearwood may have first risen to fame thanks to her beautiful singing voice and catchy hits like "Georgia Rain" and "She's In Love With The Boy," there is no denying that the country music star also knows her way around the kitchen. In addition to publishing three cookbooks, including New York Times bestsellers "Georgia Cooking in an Oklahoma Kitchen" and "Home Cooking with Trisha Yearwood," she has also hosted her own cooking show, "Trisha's Southern Kitchen," since 2012 (via Food Network).
Clearly, Yearwood is no stranger to good Southern comfort food. On her Food Network show, she has featured classic and indulgent recipes like creamy chili mac and cheese, oven BBQ chicken, and cheesy apple skillet pie. However, while Yearwood appreciates a comforting dish, she also tries to include a good amount of healthy ingredients in her cooking. For Yearwood and fellow country music star Garth Brooks, who she's been married to for over 15 years, it's all about maintaining a balance. Yearwood even has a specific formula for doing so.
Yearwood and Brooks aim to eat healthy 80% of the time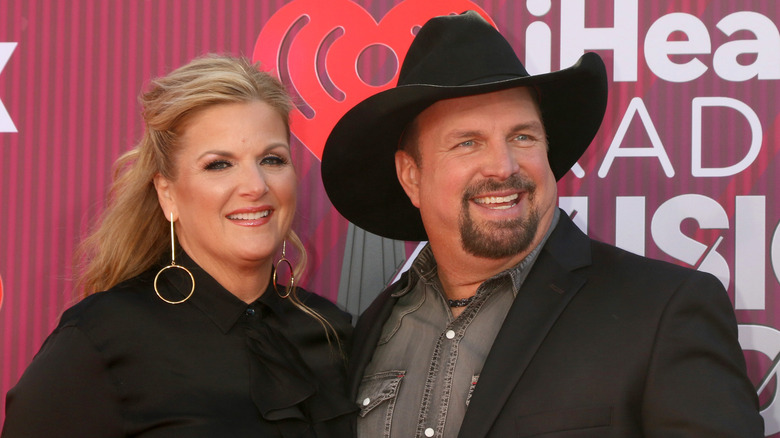 Shutterstock
Trisha Yearwood recently told Today that while she and Brooks enjoy cooking meals for each other to enjoy on date night, they try to keep their culinary creations on the healthier side. "I love food SO much, I think food is an issue for me," she quipped. But that very love of food has carved a path for the couple to enjoy tasty meals while still being healthy. They maintain a good balance by experimenting with vegetarian and vegan dishes and making use of healthy substitutes like nondairy milks, tofu, and veggie burgers.
Yearwood and Brooks even have a useful formula to help ensure they keep the majority of their diet healthy. "At home we follow 80/20 rule, where we eat healthy 80% of the time and indulge 20% of the time. I was raised Southern, where every meal had meat on table, but I don't eat that way in life," she explained to Today. So while the couple makes sure to get all their fruits and veggies in, they still enjoy some indulgent comfort food every once in a while.