The MasterChef Drinking Game You Should Never Try, According To Fans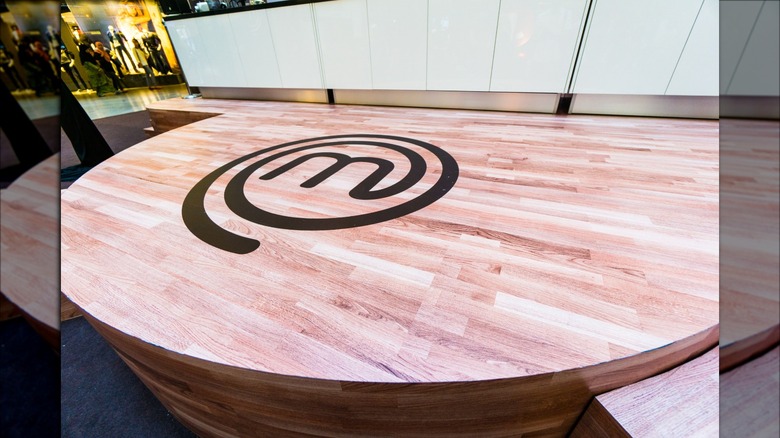 Shutterstock
When it comes to cooking competitions, "MasterChef" is a fan-favorite TV show. Per Delish, the show's production team makes a real effort to ensure that things go as smoothly as possible on the show. For example, doctors are always around to ensure that if participants get hurt while cooking, they can get help immediately. Also, contestants are offered support in the form of culinary experts who help out if there's a particularly difficult challenge coming up that home cooks aren't familiar with.
Well, the show's formula does seem to work really well. "MasterChef" has only grown since its inception in 1990, and it has several editions across the world. In fact, there is even a version for children titled "MasterChef Junior." Fans can't get enough of the show. As a viewer pointed out on Quora, "'MasterChef' is not a run-of-the-mill cooking show where they teach, you watch....it's a show where you live those culinary experiences along with the contestants."
Fans have found innovative ways to enjoy the show. One example? Indulging in drinking games while enjoying an episode or two. But there's one game "MasterChef" fans shouldn't try — here's why.
Some MasterChef drinking games will get you drunk really fast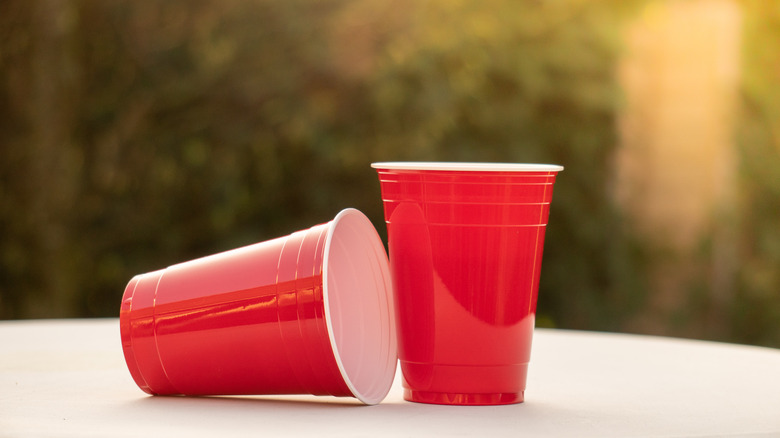 Shutterstock
A Reddit user wrote that there's one "MasterChef" drinking game that people should avoid at all costs. They cautioned other viewers and wrote, "Do not do a shot every time they say the word 'legend.' It WILL result in alcohol poisoning." Oh no. Others had several colorful comments to add to this discussion. Some viewers suggested that you definitely shouldn't take a sip every time words such as "stunning" and "elevated" are used. They're not wrong!
Another astute fan had nuggets of wisdom dedicated to Gordon Ramsay. They wrote, "Every time Gordon says, 'wow.' He uses this word so much and almost never in situations that warrant it." Another word that often comes from Ramsay is "beautiful." Be careful!
Another fan couldn't help but chime in. They wrote, "Just came here to suggest this as a drinking game if you only want to watch the recap before heading to the hospital." The discussion is all in good fun — but fans aren't wrong about the show's most commonly used words.