The Big Problem DoorDash Drivers Are Facing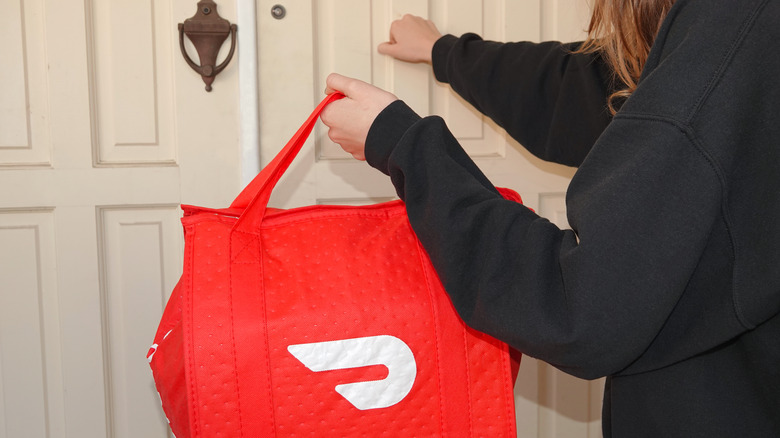 Shutterstock
DoorDash drivers are just trying to make an honest living and provide customers with timely, tasty food at the same time. So why is everyone suddenly being so stingy with tipping them? Such is the topic of a Reddit thread where DoorDash drivers share tips, tricks, and frustrations.
The online food ordering and delivery platform has never required gratuity for deliveries, but their drivers obviously rely on them to make a decent wage. Tips not included, Dashers make $2 to $10 per delivery. This varies based on the distance, length of time the delivery takes, and other factors, says the DoorDash website. And per Ridester, this comes out to the typical Dasher making just under $11 per hour before tips, which is below minimum wage in some areas. And that doesn't include job-related expenses the contractor has to pay for themselves, like gas and insurance.
The Reddit thread, titled "I've had it today. 50th offer of less than $3," starts off with a frustrated Dasher who says, "Stop sending no tip orders for the love of god please stop. I will refuse every single one." So, apparently it's becoming commonplace for diners to not only leave a stingy tip, but also to refuse providing any tip altogether.
Why it's important to tip a DoorDash driver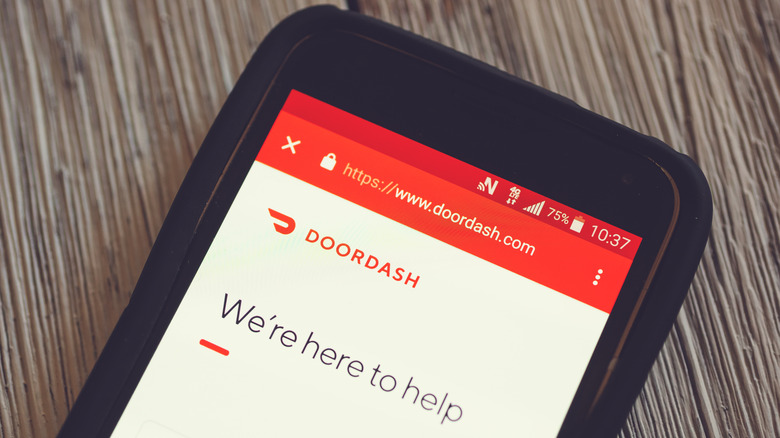 Shutterstock
Think of your DoorDash driver along the same lines of a restaurant server. It's customary to tip at least 15% of the bill for service professionals like these, and the tip should be higher (around 20% or more) if the service is exemplary.
The tipping point on tips for those who work for delivery services like DoorDash, Grubhub, and UberEats, though, seems to be a pretty recent thing, per the Reddit thread. User Narrowminded laments, "Definitely noticed people tipping less, but this is bound to happen as we sit on the cusp of a recession." Weekdays, particularly the stretch of Monday through Wednesday, seem to be consistently difficult for Dashers, with commenter jeddylions describing those days as "absolutely horrible."
So, diners take note — offer a good tip because Dashers not only deserve it, but they might also decline your order. "I must've spent a good 2 hours sitting in my car, declining horrible orders. Lots of $3 and even a few $2.50 orders," says tuh_timmyandtheboys. In other words, you'll be hungry, they'll be poorly paid, and everyone will lose.