This Futuristic Taco Bell Location Is Coming To Minnesota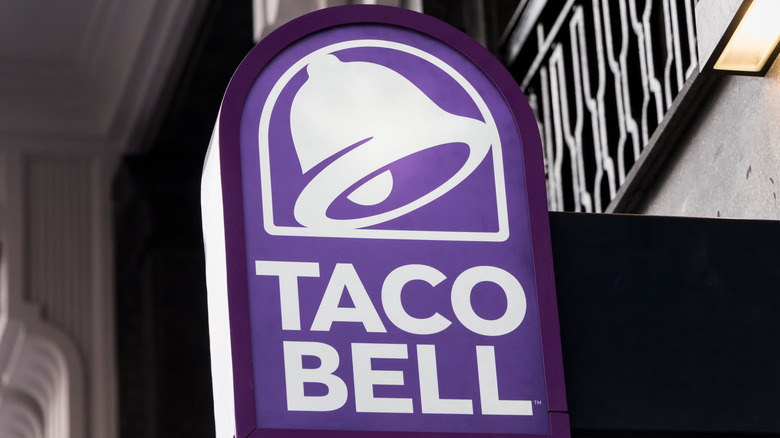 Shutterstock
Taco Bell is planning to bring the future to their customers with the upcoming launch of an innovative design concept, which will revamp the fast food dining experience with new infrastructure and a streamlined digital experience. The popular fast food chain has just announced they will break ground on their newest concept, Taco Bell Defy, in Brooklyn Park, Minnesota in late August. Border Foods has partnered with the Minneapolis-based design company Vertical Works Inc., to develop this futuristic new restaurant concept. The new two-story, 3,000 square foot location is scheduled to open in the summer of 2022.
"In 2015, we created the Taco Bell Cantina concept with an open kitchen environment in urban markets," said Taco Bell's President and Global COO, Mike Grams (via Taco Bell). "In 2020, we introduced the Go Mobile concept much earlier than anticipated with the help of quick collaboration with franchisees just like Border Foods. Partnering with our franchisees to test new concepts is a huge unlock of learning for us. What we learn from the test of this new Defy concept may help shape future Taco Bell restaurants."
Taco Bell Defy will streamline customer experience
Taco Bell Defy will feature digital check-in screens for mobile order customers, as well as a contactless pick-up option via a proprietary lift system, and a four lane drive-thru, with two-way audio and video technology. Three of the four lanes will be dedicated exclusively to mobile or delivery order pickups, and will provide a skip the line option for Taco Bell app customers and third party delivery services, according to QSR Web.
This new concept is designed to increase speed, improve the flow of traffic, reduce Taco Bell's store footprint, and streamline their services to improve overall customer experience. "This new, innovative concept breaking ground in Brooklyn Park, Minnesota, will improve a major aspect of the consumer experience: drive-thru speed," said President of Border Foods, Aaron Engler. "We're partnering with Taco Bell and the best and brightest in technology and design to create what will very likely be the future of quick service restaurants" (via Taco Bell).