This Cheesy Comfort Food Was In The Latest International Space Station Delivery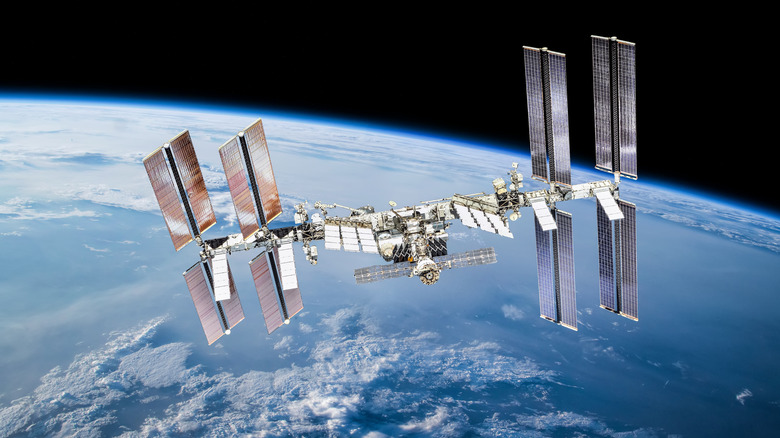 Shutterstock
Cheese is an integral part of so many comfort foods. Mac and cheese, grilled cheese, cheesy garlic bread...cheese is a reliable option that works in nearly every situation. According to NBC News, most of us are tempted to look for comfort food when we're feeling stressed out about something, or when you need a good pick-me-up to cheer yourself up a little. Shria Gabriel, a psychologist from the University of Buffalo explained, "Comfort foods are often the foods that our caregivers gave us when we were children. As long we have positive association with the person who made that food then there's a good chance that you will be drawn to that food during times of rejection or isolation." Speaking of comfort food, everyone needs a delicious meal every now and then to feel a bit happier. This includes astronauts too! As per Today, astronauts at the International Space Station were recently gifted a full-on treat: a box of pizza.
Everyone likes pizza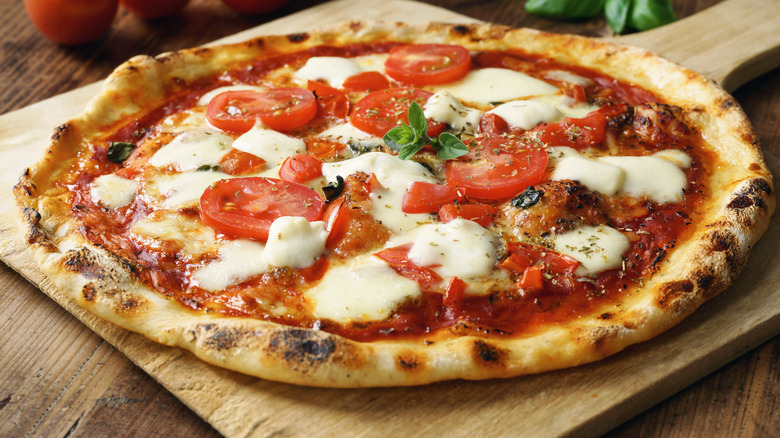 Shutterstock
As reported by Today, aerospace company Northrop Grumman organized a special delivery for its astronauts at the International Space Station earlier this week. The shipment was an impressive one weighing around 8,200 pounds, and it was full of special treats for the hardworking crew: pizza, cheese smorgasbord, apples, kiwis, and tomatoes for seven astronauts. So cool!
According to The Hill, this shipment is the biggest that the company has sent so far. It also has a "mounting bracket for solar wings" that will be released into the orbiting lab next year. The space station currently houses a Japanese astronaut, a French astronaut, two Russians, and three Americans. As per The Takeout, food for astronauts has evolved at an impressive pace, and it's now possible for them to ask for items like delicious noodles from the Japanese Aerospace Exploration Agency and even Kung Pao chicken from China's space program. Such a treat, right?