The Best Hell's Kitchen Scandal According To Fans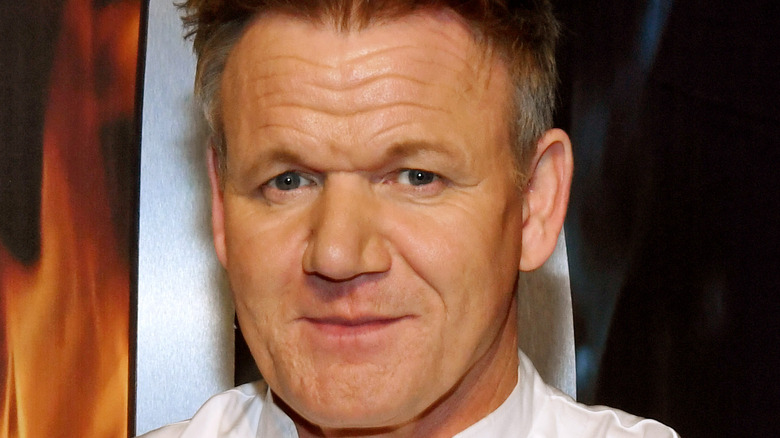 Ethan Miller/Getty Images
"Hell's Kitchen" is a delightful watch if you're a foodie or a Gordon Ramsay fan. There's so much to root for — a fast-paced competition, intense culinary challenges, gifted chefs from different parts of the U.S., lots of drama, and suspense. According to Babble Top, the guests who are featured on the series are totally fascinated by whatever goes on during the filming process. A former participant even said that it's "almost like dinner theater." 
Although Ramsay may seem like he can take on practically anything and argue with everyone on the show, he isn't looking for a fight. In fact, he's always flanked by bodyguards to ensure that he's safe. But in terms of drama, the show really leaves no stone unturned. It can be so distressing to be on the series that contestants are actually told to go to rehab before they get back home. With so much drama on the show, it's no wonder viewers have a list of favorite scandals from "Hell's Kitchen" that they rave about.
It was an extremely stressful episode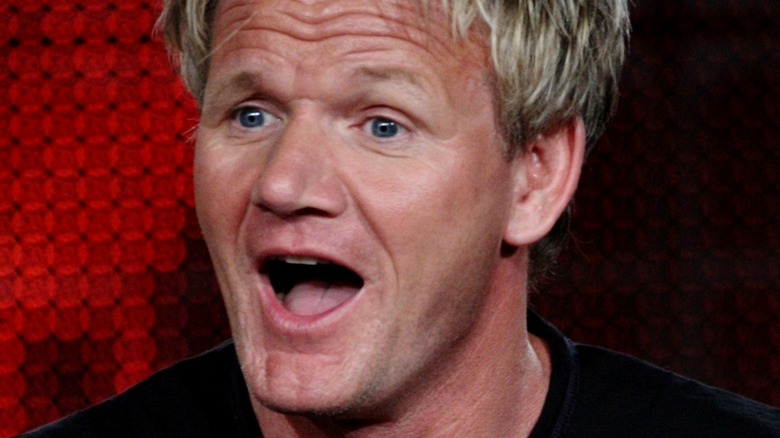 Frederick M. Brown/Getty Images
As per Reddit, there are several dramatic scenes that have impressed fans of "Hell's Kitchen." But when taking a poll, most viewers voted for the "chicken-gate" scandal from the series. Things got rather ugly when a participant refused to take responsibility for serving raw chicken to customers. One Reddit user explained the controversial episode, writing, "In Season 20 Episode 3 Chicken-gate happened when Alex didn't wanna own up to the raw chicken he cooked during service and threw half of his team under the bus at elimination." 
As reported by the Saint Louis Bulletin Mirror, it took Ramsay some time to find out who came up with raw chicken in the first place. The drama quotient was undoubtedly high. The participant that was eventually blamed for the mishap said that he did ask his colleagues to take a look at the chicken before serving it to guests. The scandal may have been very stressful for participants, but it definitely entertained viewers. A Redditor commented, "Chicken-gate was easily the funniest."