Sunny Anderson's Strong Response To A Fan Suggesting The Kitchen Might Be Racist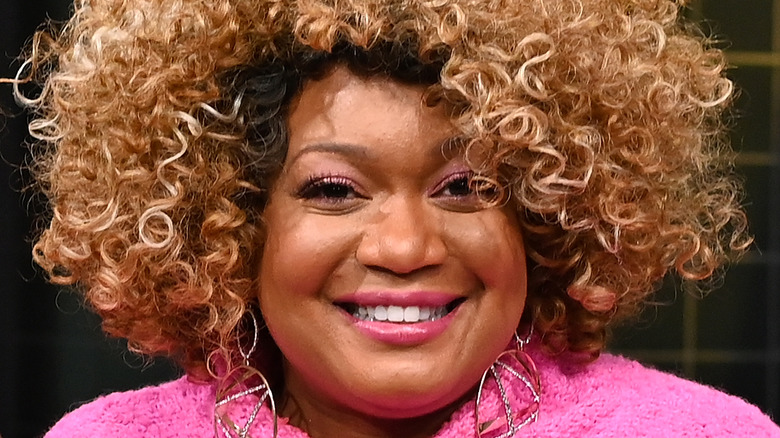 Slaven Vlasic/Getty Images
On this past Saturday's episode of "The Kitchen," titled "Noodle Mania," the chefs crafted — as the name implies — various ooey-and-gooey noodle dishes. From fettuccine with spicy crab and spring onion, to blushing angel hair pasta, to western BBQ mac and cheese, there were plenty of delicious dishes worthy of consumption.
However, some fans were less concerned with spaghetti and penne, and instead focused on what they perceived to be racism on the set of the Food Network talk show. Sunny Anderson chose to make fried cinnamon sugar crispy noodles, and while the rest of the cast was indoors, Anderson cooked her meal outside. This caused one fan to believe the producers had specifically stationed her away from the rest of the cast because of racist intentions.
The viewer wrote on Twitter, "Can someone at Food Network explain to me why Sunny Anderson is outside while the white cast is indoors? Am I witnessing social distancing or some #racism on The Kitchen?" Since Anderson was tagged in the tweet, it unsurprisingly caught her attention, and as such, she provided a strong response to the suggested racism accusation.
Sunny Anderson explained why she was really positioned outside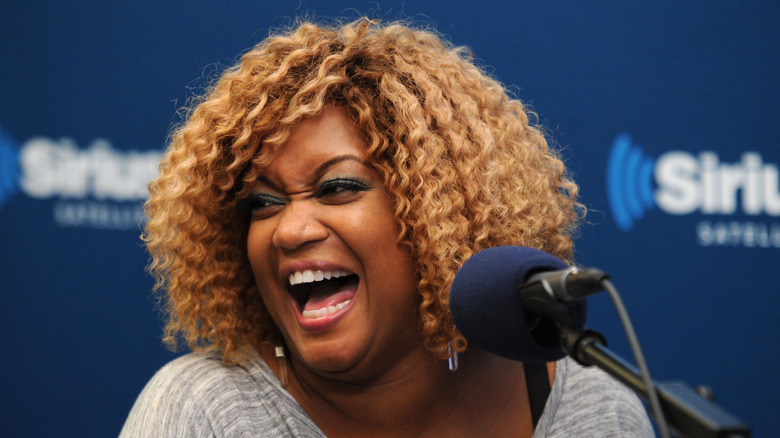 Andrew Toth/Getty Images
After seeing the tweet from the fan, Sunny Anderson quote-tweeted the claim and responded, "Hi... please don't put your issues on me. Also please don't imagine me as weak," saying the reason for her location was because of health concerns. "I'm outside because I asked to be for health reasons and they EASILY obliged. We should all have support like that from our employers," she wrote, adding a few heart-eye emojis for further emphasis.
Many fans were quick to reply to her tweet, pointing out that Anderson has filmed outside for most of the past season. One fan replied, "Funny, you have mentioned that it is your choice to be outside, almost weekly for over a year. Yet people think it's new every week. Lol." Anderson wrote back that, despite the weekly reminders, this just meant the show was getting new viewers and she was thankful, saying, "the show is a joy to be on and successful."
Anderson was also quick to remind viewers that she is not the only Food Network personality to cook outside. One Twitter user wrote, "When Bobby Flay was barbecuing outside did anyone say anything?" to which Anderson responded with a powerful, single word answer: "NOPE."