Christine Ha Opens Up About Her Most Difficult MasterChef Challenge - Exclusive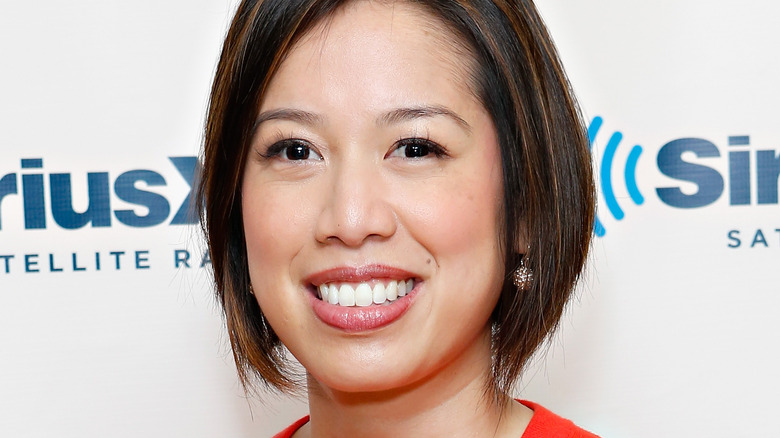 Cindy Ord/Getty Images
We may receive a commission on purchases made from links.
It's been nine years since chef, restaurateur, and cookbook author Christine Ha took the winning title on "MasterChef." Ha competed on the show's third season in 2012, showcasing her incredible passion and talent for cooking great meals.
While Ha was certainly recognized for her unmatched creativity in the kitchen, and ultimately took the crown, there was one other thing that made her a unique, standout competitor. Ha auditioned for the show and earned a spot as the first-ever blind competitor, taking home $250,000 and an opportunity for a cookbook deal (via The Blind Cook), and after spending years working to hone her craft, she showed the world what can be accomplished with hard work and dedication.
Of course, being on "MasterChef" certainly came with its challenges, as it does for all competing chefs. And we got all the details. In an exclusive interview with Mashed, Ha revealed the exact challenge that proved the most difficult for her on Season 3 of "MasterChef."
One of the team challenges was the most difficult for Christine Ha
Each "MasterChef" episode comes with plenty of challenges, but when asked which was most difficult, chef Christine Ha was quick to answer. For her, the team challenges proved to be far more difficult than any challenge on her own.
Team challenges completely took Ha out of her element. "I eventually got to know my own kitchen station," she said. "But when you take a visually impaired person out of their comfort zone or out of an environment that they know and put them in the field, for example, the different challenges where we had to go out and cook with a team in a food truck or on the military camp or whatever, that required me to learn a completely different kitchen environment and work with people who are not used to cooking with someone who's visual impaired. So oftentimes they would forget to tell me, 'Christine, I moved your knife,' or, 'I took this dish.' And it was very frustrating," Ha explained. 
For tag-team challenges, she didn't always know what stage a dish was on and how to pick up where her team members left off. The most difficult challenge? Building a sushi platter and having to switch places multiple times. "I just remember being very upset at myself because I felt like I failed my partner Stacey in that challenge. And I told her I was ready to send myself home because it was just a very poorly executed challenge," she said. "So I think that was the most physically, and mentally and emotionally exhausting challenge." Fortunately, Ha rose to the occasion of these complicated challenges and went on to secure the win.
To cook Christine Ha's recipes on your own at home, pick up her book "Recipes From My Home Kitchen."