What You Should Know About Disney World's Immersive Space 220 Restaurant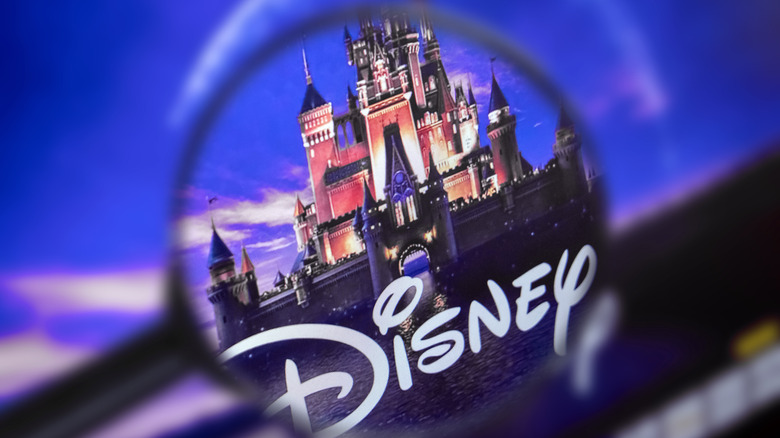 Shutterstock
The global pandemic hit the pause button on an extensive renovation plan designed to bring Walt Disney World's EPCOT Center into the 21st century, but it looks like one major component of the design will be open in time to celebrate Walt Disney World Resort's 50th birthday. According to Disney Parks Blog, the Orlando, Florida theme park welcomed its first visitors on Oct. 25, 1971. In a separate post, Disney Parks Blog says Space 220, an immersive dining experience, will be ready to open by mid-September.
Located next to EPCOT's Mission: SPACE, a space-shuttle simulator, Space 220's fine-dining journey begins with "departure" via "space elevators" that blast guests into the simulated experience of dining in the Centauri Space Station 220 miles above the Earth's surface. The dining room showcases a panoramic view of space with Earth in the distance. Through the restaurant windows, diners watch space station "astronauts" performing daily work and leisure activities.
Open for lunch and dinner, Space 220 will offer fixed-price meals (two courses for lunch, three courses for dinner). Disney recruited Executive Chef Marc Kusche, a 2015 guest chef at New York City's James Beard House (via New York Lifestyle Magazine), to head up the kitchen at Space 220. So far, we know the menu will be "upscale" and "contemporary."
EPCOT: Past, present, and future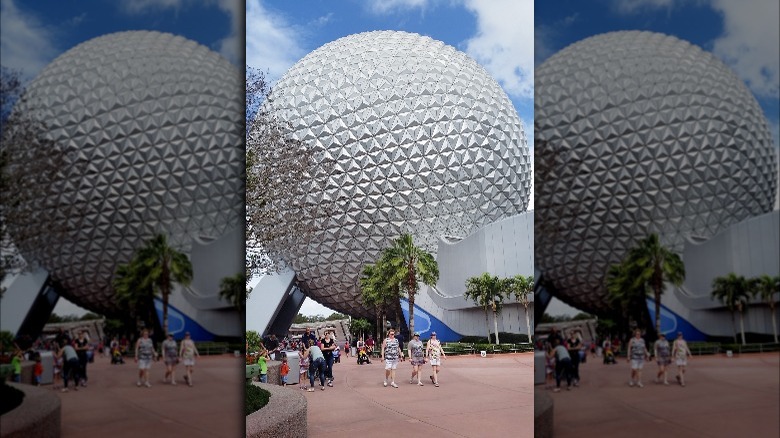 Shutterstock
While Walt Disney World Resort gets ready to celebrate the big FIVE-O, EPCOT Center is looking at a significant milestone, too. The Experimental Prototype Community of Tomorrow, it's original name (via Southern Living), turns 40 on October 1, 2022.
The brainchild of Walt Disney himself, EPCOT Center was, at the time, the most expensive private construction project in the world (via Smithsonian Magazine). And it was not originally supposed to be a theme park attraction. Original plans, dating to the mid-1960s, called for the design and construction of a futuristic city with residential communities, a mass transit system, shopping, commerce — all the bells and whistles of a real-world urban center. The idea was to attract corporations to view EPCOT as a research-and-development center for futuristic innovations. (Kind of like the real-life version of the 1960s cartoon "The Jetsons.") Walt Disney died before his plans came to fruition and his namesake company scaled back on this vision, instead building the theme-park version of the city its founder had imagined.
While EPCOT Center remains a major draw, at almost-40, it's showing signs of age. Some of its signature out-of-this-world imaginings, like Dippin' Dots, have become mainstream, even nostalgic. But it may still be in line for a facelift. That original renovation, announced by Disney Parks Blog in 2019, is still on the drawing board somewhere, ready to blast into the future of a post-pandemic world.