Little Caesars' Cheesy New Menu Item Combines These 2 Popular Foods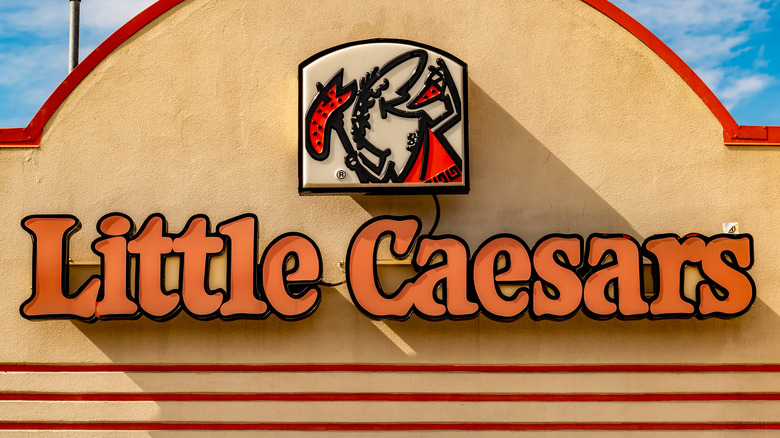 Shutterstock
Calzone fans have so much to look forward to thanks to a whole new menu item that Little Caesars is introducing to its stores. The pizza chain is combining two menu items, a pizza and a calzone, to create an all-new Crazy Calzony. According to a press release received by Mashed, the new item is like an extreme stuffed-crust pizza, but wrapped around the edges in four places are calzones.
The folded calzone crust is filled with a delicious garlicky white sauce, mozzarella cheese, parmesan cheese and julienned pepperoni pieces. Of course, the pizza-calzone combo comes with Little Caesars' signature Crazy Sauce for dipping. Really, it's the perfect compromise for the "Parks and Recreation" Leslies and Bens of the world that love both items. And the good news is that those that just can't wait to try it don't have to — the new Crazy Calzony is available for online order starting August 16.
These are the details you need to know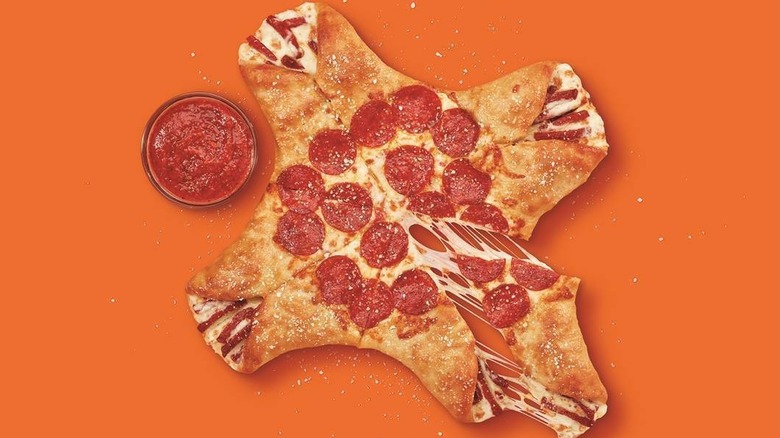 Little Caesars
Those that are avid fans of hot and ready orders from Little Caesars can get it that way starting August 23. "Our pizza visionaries have been working on this innovation for months," said Jeff Klein, chief marketing officer at Little Caesars. "I'm eager for customers to finally get the chance to taste the cheesy goodness of one of our most exciting products yet." Best of all, the new menu item is just $8.49, so it's kind of a steal to get both pizza and calzone all in one box. But you will have to act fast as the Crazy Calzony is a limited-time offer.
When the Calzony becomes available, customers can pick it up between 4 to 8 p.m. without ordering ahead. Until then, you'll have to head to the Little Caesars app to have a Crazy Calzony delivered. Keep in mind that a small order fee for delivery orders less than $10 applies, so you might want to add a drink or appetizer to your order. You can also pre-pay and visit one of the heated, self-serve mobile order pickup stations known as Pizza Portals at participating Little Caesars locations.