This Ingredient Takes Ree Drummond's Salmon Burger To The Next Level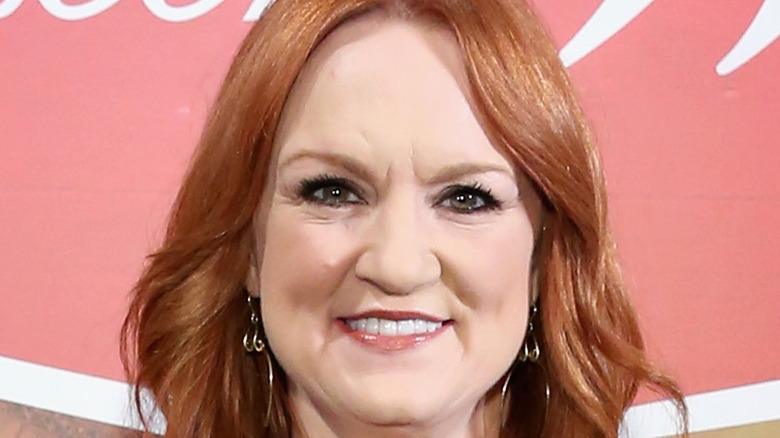 Monica Schipper/Getty Images
There's no denying the deliciousness of a juicy hamburger, but every once in a while, it's fun to swap out the meat patty for something different. A crispy piece of chicken is one potential replacement, though the market is pretty saturated with fried chicken sandwiches right now, so why not try some tasty salmon between your burger buns instead? For those that are now interested in whipping up a few salmon burgers for dinner this week but have never made them before, we think Ree Drummond's version is a great place to start. 
Her recipe even has an almost five-star rating on Food Network and several glowing reviews, including one from a fan who said the hamburger alternative was so "unbelievably good" that it was going to replace their old salmon patty recipe. Per The Pioneer Woman's website, Drummond's salmon burger recipe is a "seafood lovers dream" that differs from most because it doesn't call for any binders in the patties, which the television host notes have the potential to "cloud the flavor of the fish and make them dry." However, what really sets this recipe apart is the addition of a succulent sesame-soy glaze that the Food Network star says can even win over the hearts of non-fish lovers.
Here's how to make the sesame-soy glaze for Ree Drummond's salmon burgers
Drummond's sesame-soy glaze is the key to taking salmon burgers to the next level, as it will give the fish "a ton of umami without overpowering it" (via The Pioneer Woman). It also has the added bonus of being fairly easy to make using only a handful of ingredients that you probably already have at home. Per her website, the tasty glaze calls for lime juice, honey, butter, soy sauce, and sesame oil, which get combined together into a small skillet and cooked until thick. After about seven minutes on the stove, remove the skillet from heat and let sit to thicken up a little more while adjusting the flavor if necessary with some additional honey or sesame oil.
Once your salmon patties are ready, brush a layer of the "sticky and delicious" glaze on them and proceed to build your burgers with toppings of your choice, such as the cucumber salad that Drummond suggests in her recipe. Serve any leftover glaze on the side and voila! A scrumptious meal that even those without an affinity for fish will enjoy.