Krispy Kreme Just Unveiled New Donut Waffles, But You Probably Can't Try Them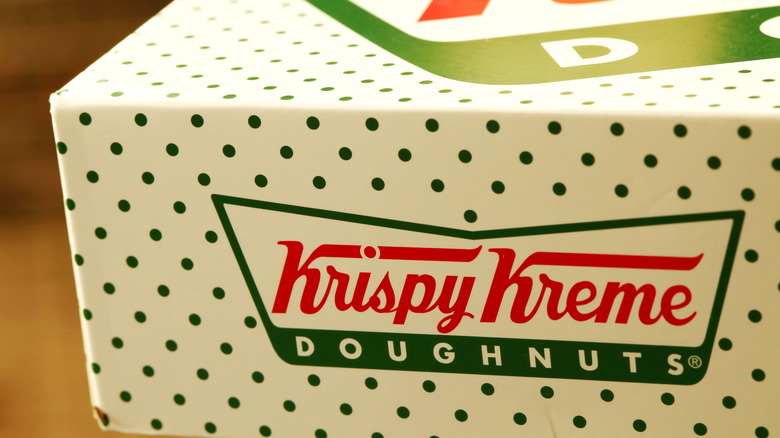 Tatchaphol/Shutterstock
Breakfast is the most important meal of the day, right? It's also the best meal of the day — well, maybe that depends on who you ask. Still, breakfast is for sure a top three dish, and the only thing that can make it better is combining favorite breakfast entrées into one ultimate breakfast meal.
And that's exactly what Krispy Kreme just did. Famous for its classic glazed donut and coffee, the breakfast chain recently unveiled a new menu item: donut waffles, aka doffles. Yeah, they sound just about as good as one can imagine. The new menu item features a classic donut ring shape, but with the well-loved waffle grid design.
But before you jump in the car and rush to your nearest Krispy Kreme, it's important to know that you likely won't be able to try this treat just yet. The reason for this mostly has to do with geography, but if you're traveling soon, you may be in luck.
Krispy Kreme is only selling doffles in Indonesia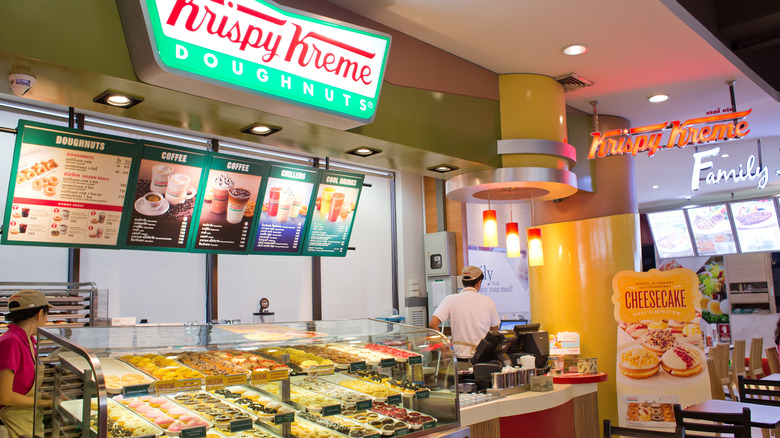 Settawat Udom/Shutterstock
Despite a pretty big following in the U.S., the new Krispy Kreme donut waffles are  currently only being sold in Indonesia, and only for a limited time. The Indonesian leg of the company recently shared a picture of the new creation on Instagram. A translation of the caption reads, "Afternoon snacking on delicious doffles," followed by a drooling emoji and a list of locations where to find the item.
According to Chew Boom, doffles "come in six varieties, including Original Glazed, Classic Cinnamon, Icing Sugar, Dark chocolate, White Chocolate and Dark Chocolate Sprinkles."
They cost Rp 36,000, or roughly $2.50 for three — not too bad of a deal. The company didn't offer any specific details as to why doffles are only available in Indonesia, but it's not uncommon for international locations of chain restaurants to offer slight variations of menu items. KFC, Wendy's, Taco Bell, and McDonald's all offer different items depending on the country and local cuisine and trends, per BuzzFeed.
While it's unfortunate that you can only get doffles in Indonesia for now, maybe if they're popular, the company will bring them stateside. Until that day comes, some food bloggers have offered copycat recipes to hold you over until you get the chance to try the original.