Top Restaurants For Gluten-Free Eaters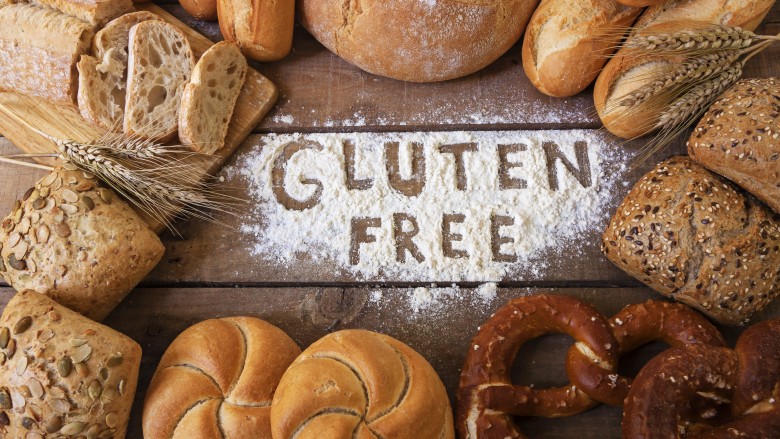 Shutterstock
While many restaurants are improving greatly with their gluten-free offerings, there are still way too many that are woefully inadequate when it comes to presenting a tantalizing selection of dishes to gluten-free customers. Gluten can hide in the most unlikely of places, and every gluten-free eater has at one time or another suffered through a plain burger on a bed of iceburg lettuce, or been informed that the "seasoned" french fries at a restaurant are actually coated in flour. So what do I look for in a gluten-free menu?
For one, I want a major chain to advertise their gluten-free menu online, so I don't have to cross my fingers and pray that I can actually enjoy my meal. I want gluten-free breads, pastas, and pizza dough to be available, and even better if it is homemade. I also want to be served by waitstaff who have a minimum of training and awareness about the menu, who understand the importance of getting a gluten-free order correct. Bonus points if a restaurant uses dedicated equipment to prepare gluten-free items. Here, I highlight the restaurants in the U.S. that really set the bar high for gluten-free dining.
BJs Restaurant and Brewhouse
With 180 locations coast to coast, and growing, BJ's restaurants get a lot right. They take care of their employees, they are serious about the welfare of the animals that supply their meat, and they have one heck of a gluten-free menu! Choose from giant stuffed baked potatoes, a Peruvian quinoa bowl, barbecue chicken chopped salad, a wide range of soups and sides, and even a gluten-free, chocolate chip pizookie for dessert. Wash it down with gluten-free libations like Wyder's pear cider or a selection of gluten-free beers.
British Beer Company
You'll have to visit New England to get your own taste of merry ole' England, gluten-free style. So far this super-cool chain of authentic British pubs has 14 locations that feature a unique atmosphere, events like trivia nights and live music, and the best gluten-free menu this side of the Atlantic Ocean. Menus vary slightly by location, but feature a jaw-dropping array of gluten-free goodies like burgers, club sandwiches, and a corned beef reuben, all made on a gluten-free bun. Pizzas are made on their own 12-inch gluten-free crusts, and they have lots more too, like shepherd's pie, bubble and squeak potatoes, and a cured meat and cheese board for sharing.
Red Robin
If a restaurant is going to specialize in burgers, they'd better figure out a way to offer something better than a lettuce wrap to their gluten-free guests, and Red Robin has done just that. Gluten-free buns are available, and their very thorough online allergy detector directs you to which burgers, sauces, and sides to choose for a gluten-free meal. If you are really heading to Red Robin for the unlimited fries, then I have great news for you, they are not only gluten-free, but fried in a dedicated fryer that doesn't handle other breaded items.
Pizzeria Uno's, California Pizza Kitchen, Mellow Mushroom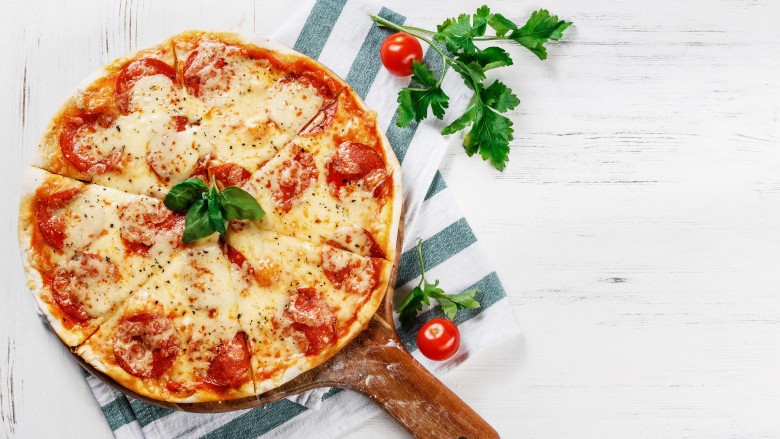 Shutterstock
What do these three famous pizza chains have in common? They figured out that their gluten-free guests are going to want to chow down on more than just a salad without croutons. Pizzeria Uno's offers a gluten-free thin crust, along with Udi's gluten-free buns for their burgers, and a selection of gluten-free beer. California Pizza Kitchen can make any of their pizzas on a gluten-free crust for a two dollar upcharge, but also go the extra mile by offering four pizza choices that can be prepared using the strict rules of the Gluten Intolerance Group for a certified gluten-free pie. At Mellow Mushroom, all of their pies can be made with their vegan and gluten-free crust, and the chain promises all gluten-free pizzas are prepared with dedicated equipment.
Wildfire
This 1940s-style steakhouse chain currently has locations in Illinois, Virginia, and Minnesota. Once gluten-free eaters get a load of their amazing gluten-free menu, however, they may be in high demand nationwide. Selections vary by location, but the gluten-free choices are abundant. Spinach and artichoke fondue, baked French onion soup, bar pizzas made with homemade gluten-free dough, burgers and sandwiches on gluten-free bread, pasta dishes, steaks, and even a side of macaroni and cheese. Save room for the gluten-free chocolate chip cookies and flourless chocolate cake. With an awesome gluten-free menu like this, I may have to consider relocating.
Burton's Grill
It's no wonder this East Coast chain has new locations opening soon...their loyal customers know that they have a fantastic "from scratch" menu that covers everyone you may want to dine with. Vegetarians, paleo eaters, and even "choosy" kids. But it's the gluten-free menu at Burton's that is truly something to get excited about. Gluten-free breads for burgers and sandwiches, steak and fish tacos, Buffalo chicken dip, fried calamari, homemade crab cakes, and lobster and shrimp pasta are just a few of the choices on the extensive gluten-free menu.
Champps Kitchen & Bar
Champps Kitchen & Bar boasts locations covering the US, and proudly serves "a contemporary take on American comfort food." Good thing for us that means offering plenty of gluten-free choices! In addition to gluten-free buns for their burgers, Champps also has gluten-free hoagie rolls so you can enjoy a Philly cheese steak, California chicken club, or French dip sandwich. Taco choices like seared Ahi tuna and Baja shrimp are available on corn tortillas, and gluten-free pizza crusts are available. Champps' bar features hard ciders on tap, gluten-free bottles of beer, and everyone's favorite gluten-free vodka, Tito's.
Copper's Hawk Winery and Restaurant
Cooper's Hawk Winery and Restaurant is everything its name implies — a winery and restaurant in one. Guests can sample any of their private label wines before buying a bottle to take home, or before ordering a glass to pair with their meal. They are currently located in eight states throughout the Midwest and South, with all locations featuring a dynamite gluten-free menu. Choose from Thai lettuce wraps, short rib risotto, chicken piccata, butternut squash and brown butter cream pasta, burgers and sandwiches on gluten-free buns, and even a huge dessert selection, like handmade truffles, creme brulee, and a s'more budino.
Biaggi's, Carraba's, The Old Spaghetti Factory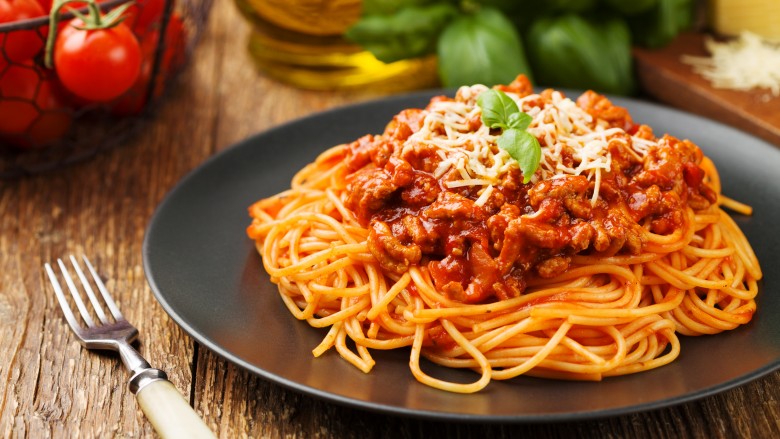 Shutterstock
We may be eating gluten-free, but that doesn't mean we don't love our pasta! These three popular pasta chain restaurants really got the message, because they all offer plenty of delicious gluten-free pasta choices. Biaggi's has an outstanding gluten-free selection, with choices like bacon-wrapped dates, risottos, chicken Parmesan, and a wide range of gluten-free sauces for their numerous gluten-free pastas and pizzas. At Carraba's Italian Grill, guests can request a gluten-free basting oil to be used in preparing grilled entrees, and can enjoy an authentic minestrone soup, as well as Carraba's signature casarecce pasta. Diners at The Old Spaghetti Factory can pay an upcharge of 99 cents for gluten-free pasta with marinara sauce, alfredo sauce, meaty mushroom sauce, clam sauce, or cheese with browned butter.
Morton's Steakhouse
With over 50 locations worldwide, Morton's Steakhouse offers a high-end, steakhouse experience for steak and seafood lovers. And while steakhouses may seem like a no-brainer for gluten-free eaters, we always have to be on the lookout for hidden gluten in side dishes and sauces. Luckily, Morton's takes the worry out of the equation with their excellent gluten-free menu featuring delicacies like lobster bisque, prosciutto wrapped mozzarella, blue cheese steak fries, creamed corn, horseradish mashed potatoes, black truffle butter, hot bacon dressing and even a double chocolate mousse for dessert.
P.F. Chang's
This nationwide, Asian food chain, featuring those gigantic horse sculptures, also features something far more exciting — an awesome gluten-free menu. Feast on a variety of wok-fired fried rices, pad thai made with rice noodles, egg drop soup, Mongolian beef, Singapore black pepper chicken and dessert options like berries and cream shortcake or a chocolate dome cake with passion fruit caramel sauce. Gluten-free soy sauce is available by request, and they even offer catering if you want to throw your very own, gluten-free bash at home.