Walmart Might Soon Start Delivering Most Of Your Orders. Here's Why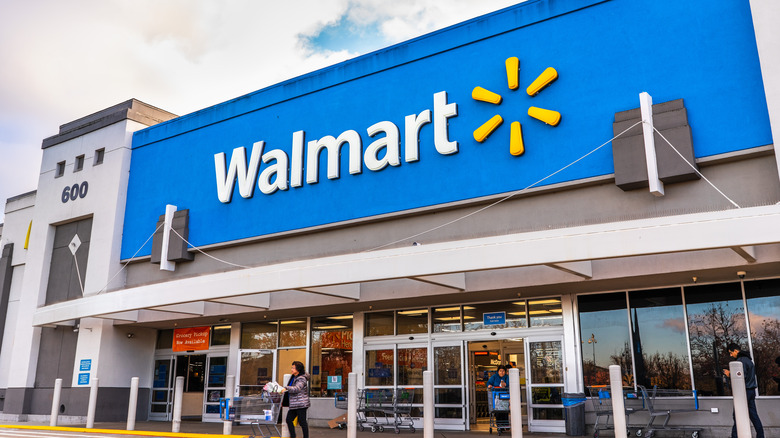 Sundry Photography/Shutterstock
Sometimes it's hard to remember a time before anything could be delivered to your door in a matter of hours. Companies like Amazon and Instacart have made it easier than ever to get food and other goods dropped off at your porch without requiring you to leave the couch. Walmart, one the United States' largest retailers, has also established one of the most reliable and efficient delivery services that promises groceries in two hours or less — you may have even used them yourself!
The grocery chain's delivery service launched three years ago, and according to the company, reaches 70% of the U.S. population. But, if you've never experienced Walmart delivery for yourself, you may soon — whether it's your direct intention or not. On August 24, the superstore announced a new service that would expand Walmart's delivery capabilities to include other local businesses as well.
If you're curious what this means — or how it may impact your future deliveries — keep reading for all the important details.
Walmart launched GoLocal, a business-to-business delivery service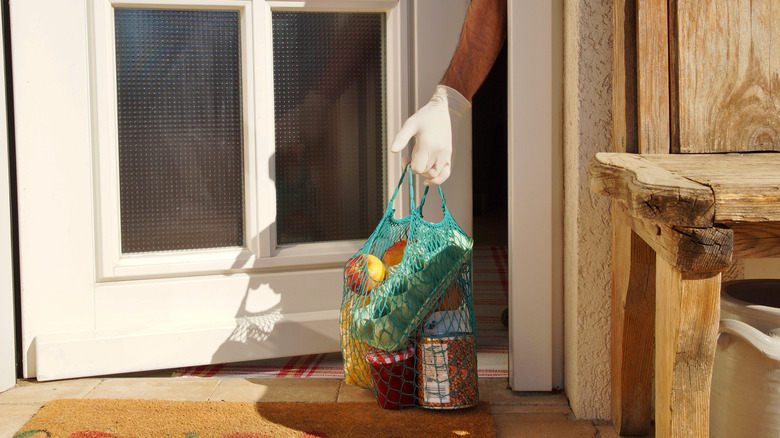 Mabeline72/Shutterstock
If you've ever wondered what it might be like to leverage Walmart's impressive delivery system and network, but with your favorite local stores and shops, your answers may be closer than you realized.
With the launch of GoLocal, Walmart is expanding their revenue-generating practices by serving the needs of other retailers and organizations. With this new system, any business that chooses to sign up can use Walmart's established delivery infrastructure to serve their customers needs. According to TechCrunch, "While the new B2B service allows merchants to leverage Walmart's last-mile network and logistics, it doesn't necessarily mean that Walmart employees will be delivering the packages — at least at first."
Instead, gig workers will handle delivery of products, although there are plans to eventually use more Walmart associates to deliver products and goods. As AP News reports, for the time being, Walmart plans to continue using gig workers and drivers from its Spark delivery network.
What does this mean for customers?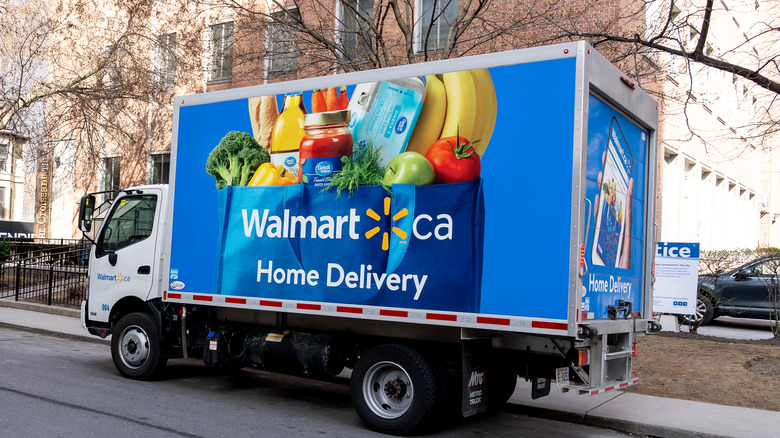 JHVEPhoto/Shutterstock
For the most part, this is great news for customers. You may soon be able to get nearly instant delivery from your favorite mom-and-pop store or other small shop, in addition to quick and reliable delivery from big-name superstores.
It works similar to services like Postmates or UberEats, where the individual stores will sign up for the service and be placed on the GoLocal network. At this time, Walmart hasn't placed any restrictions on the size or type of store that can be on the service — and they don't have to already be selling on Walmart.com's marketplace. This also means that Walmart isn't stocking or storing any other company's merchandise, they simply pick it up at the location and deliver it to your home.
Walmart executives have shared that the delivery time for products is flexible, they could be "as fast as a few hours or up to two days." Ultimately, from the perspective of a customer, this just means it's going to be easier and faster to get goods from your favorite places that may not have the current capabilities to deliver. All in all, it's a good day for anyone who likes convenience and efficiency.