Aldi Shoppers Are Loving These Freeze-Dried Mangos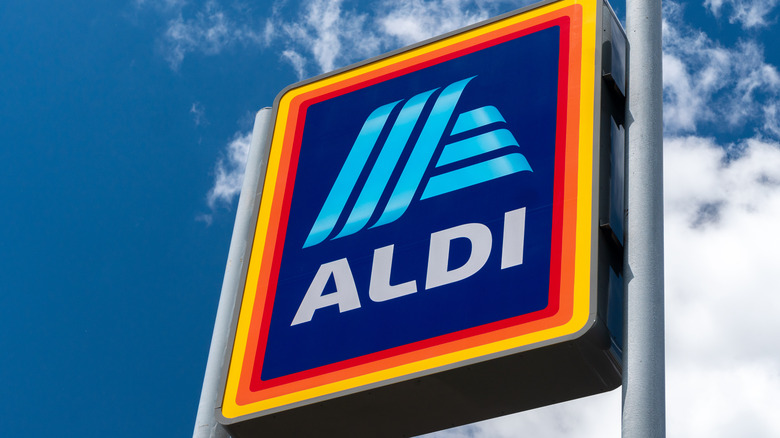 Ken Wolter/Shutterstock
Dried fruit can be a great, tasty snack to have on the go. It often serves as a healthier alternative to candy or other treats, delivering enough sweetness to help curb those sweet tooth cravings, but without all the extra sugar or additives that are usually found in pre-packaged snacks. And now, Aldi is giving shoppers the chance to snag a bag of freeze-dried fruit that is as delicious as it is healthy. 
Their Simply Nature brand freeze-dried mango is a fan-favorite, with just 170 calories and five grams of dietary fiber per serving, according to Fooducate. These mangos contain no GMOs, sodium, cholesterol, or added sugars, and they can be found on Aldi shelves for under $3 per bag. But they aren't popular just because they are a healthy and convenient snack — they simply taste great, too. "Bought these on a whim and finished the bag before I was even done putting away the groceries," one satisfied Aldi shopper posted to Reddit.
Aldi shoppers posted rave reviews of these dried mangoes online
Many Aldi shoppers on Reddit were quick to agree that Aldi has a great selection of dried fruits for those who are looking for a healthy snack, and their Simply Nature freeze-dried mangos were an excellent buy. "I so wish there were single-serve bags of these and other dried fruit and nuts to buy at the checkout. I would buy one every visit, which is 3-4 times a week. I won't touch the lousy Snickers and Reese's cups there now!" one commented.
"These are delicious! My two-year-old loves them, too!" another agreed.
Some Aldi shoppers also chimed in with their favorite ways to enjoy the dried fruits. "I've been putting the freeze-dried strawberries in my granola. So yummy," one redditor recommended.
Another posted: "I add these and dried strawberries to my cereal." 
"These and the freeze-dried strawberries are great if you want to add fruit flavor to baking without adding liquid," suggested another helpful user. So if you love fruits, are trying to snack a little healthier, or are just on the lookout for new ingredients to mix into your breakfast cereal, then you'll definitely want to pick up a bag of these delicious freeze-dried mangos the next time you shop at Aldi.