The Sweet Message Buddy Valastro Shared For His Daughter's First Day Of College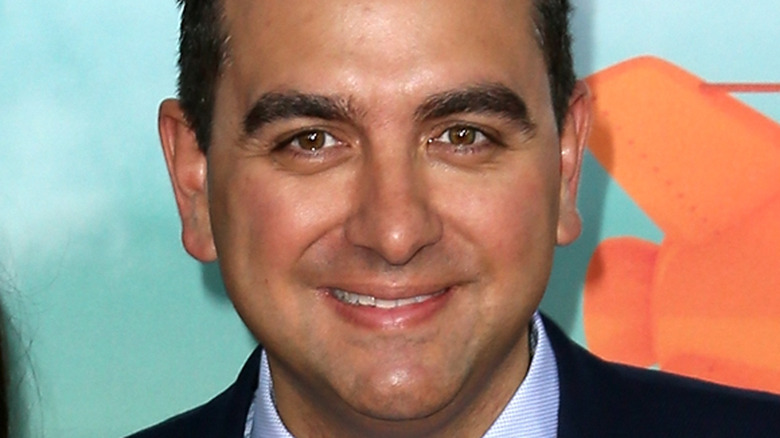 David Livingston/Getty Images
You may know Buddy Valastro as the Cake Boss, but to Sofia, Bartolo, Marco, and Carlo, he's just "dad." Valastro has four children with his wife, Lisa Valastro, per The U.S. Sun. Outside of running Carlo's Bakery, the Valastros are busy running a household of six.
The kids range in age from 10 to 18, keeping the family home full of various personalities and life stages. But the Valastro household might get a little quieter as Buddy's oldest daughter, Sofia, is starting a new adventure.
Buddy and Lisa Valastro dropped her off at the University of Delaware this past week to start her first year of college (via Instagram). While it's always emotional to reach a new milestone with your children, it's even more so when they're your first child to get there.
Among photos of the family in Sofia's dorm, Valastro shared a touching message for his firstborn as she gets ready for her new adventure. Buddy Valastro had a touching message for his daughter and a few voices chimed in for the big occasion. 
Buddy Valastro describes Sofia as a piece of his heart
In a Twitter post dedicated to his daughter Sofia, Buddy Valastro wrote: "Today is a milestone, our baby girl is off to college. Just left a piece of my heart at @UDelaware." He shared four images of the family on move-in day in Sofia's dorm, complete with a pink bedspread and framed collage photos of friends and family.
"We are so proud of how far you've come and we have faith in how far you can go," the celebrity baker wrote. The post received overwhelming love from fans, with one commenter writing, "Wow, what a milestone, congrats to her...Tell your wife it's ok to shed a tear once in a while, I know I have."
The post even got some love from a fellow culinary superstore, Alex Guarnaschelli. Sharing the post to her own feed, the Iron Chef wrote: "Aw. Best of luck to her," followed by four heart emojis (via Twitter).
As bittersweet as the moment is, it's clear the Valastros have the utmost love and faith in Sofia, and can't wait to see what she'll do next. Valastro finished the sweet note writing, "Thank you for filling our hearts with pride and joy. We love and miss you already."