This Was The Worst Hell's Kitchen Season 2 Downfall, According To Reddit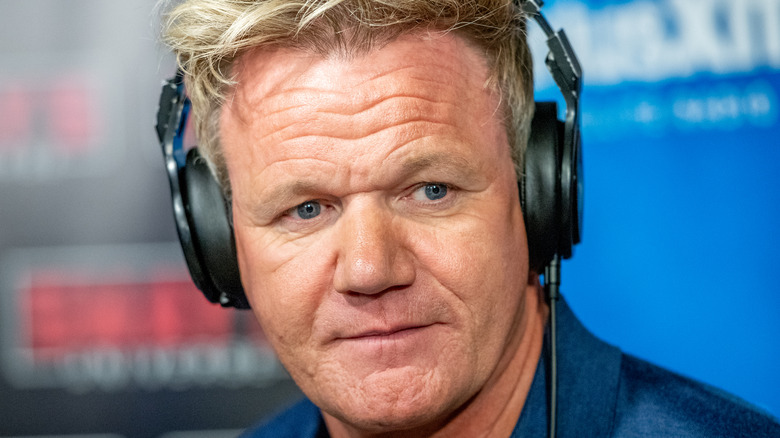 Roy Rochlin/Getty Images
As a competitive cooking show, "Hell's Kitchen" is one of the most interesting names on television. According to The Things, the show itself is difficult to film and even the diners that are featured on it have to spend several hours on set while waiting to be served. Those that want to compete on "Hell's Kitchen" also need to be seriously prepared for the journey ahead. 
Gordon Ramsay told Entertainment Weekly that the participants are expected to be skilled and he hates contestants that think "they can cook because they hosted a dinner party." In case that didn't make it clear, getting in as a participants on the show is difficult and the interview itself is pretty tough to crack. And even once you're in, you've got to brace yourself for a rollercoaster. Viewers recently discussed some of the toughest moments on the series in a Reddit thread, and weighed in on who they thought suffered the most on "Hell's Kitchen." 
Chef Torrece "T" Gregoire received the most number of votes
Redditors discussed several former participants on the show, as they tried to determine "who fell off the hardest in their 2nd season." A commentator wrote, "Kevin dropped hard but it's like chef Ramsay said you could tell he really didn't give a f*** about the competition. I'd honestly say it was T that dropped the hardest" Other users seemed to agree, since the most number of viewers also voted for "T."
According to Reality TV Revisited, Torrece "T" Gregoire worked as a line cook and fought hard on "Hell's Kitchen" during Season 14. The Georgia native was ultimately named as the runner-up, but said she was just grateful to have been on the series. "It allowed me to basically deconstruct food faster than I ever had," she told The Atlanta Journal-Constitution. "I had to raise the bar and excel." Post her time on the show, Gregoire has worked as an executive chef at Three Blind Mice, followed by a gig at Draper Mercantile, and Trading Chef. Per her Instagram account, she's still active in the culinary scene.