Twitter Is Loving This Video Valerie Bertinelli Posted Of Her Son Wolf's Band Performing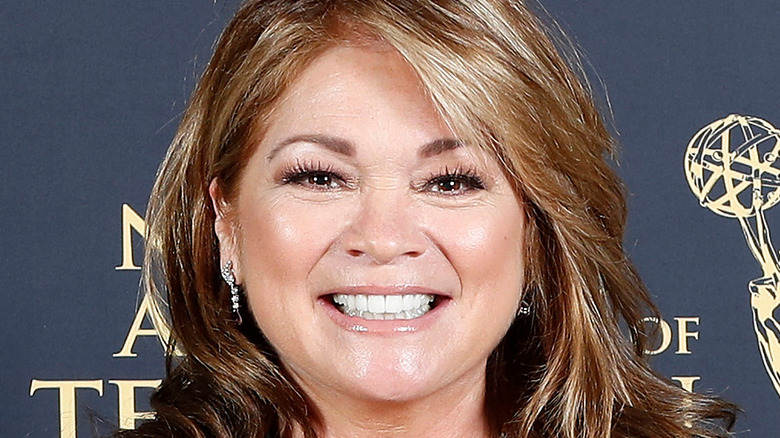 Joe Seer/Shutterstock
Valerie Bertinelli posted a proud momma video of her musician son Wolf performing on stage recently, and we couldn't love it more. Bertinelli is mother to rocker Wolfgang Van Halen with her late ex-husband Eddie Van Halen, and foodie fans may remember seeing Wolf as a repeat guest on his mom's show, "Valerie's Home Cooking" (via IMDB). What fans may not have realized is that her son is quite the star in his own right as a successful musician and performer known for previously rocking with dad Eddie as a bassist for Van Halen concerts as well as being a frequent contributor to soundtracks and documentaries. Wolfgang, also lovingly called Wolf or Wolfie, has also performed with metal band Tremonti and recently launched a solo endeavor called Mammoth WVH (via NPR).
Wolf created Mammoth WVH after his father passed in 2020, and like his dad, Wolf shows how much of an incredible musician he is. All of the recordings are 100% him; he solely plays all the drums, guitar, bass, vocals, lyrics, and rhythm parts — you name it, Wolf created it! Taking this band live with a group of backup musicians performing the works, Mammoth WVH has been rocking several stages this summer, opening up for Guns N' Roses on their nationwide tour as live music has returned. On August 26, that brought the band back home to L.A., as they posted on Twitter.
Bertinelli, who goes by @wolfiesmama online, was too proud for words as she shared the video of her son and his band performing on this date with an emoji-filled Tweet (via Twitter).
Twitter is also loving seeing Wolfie on stage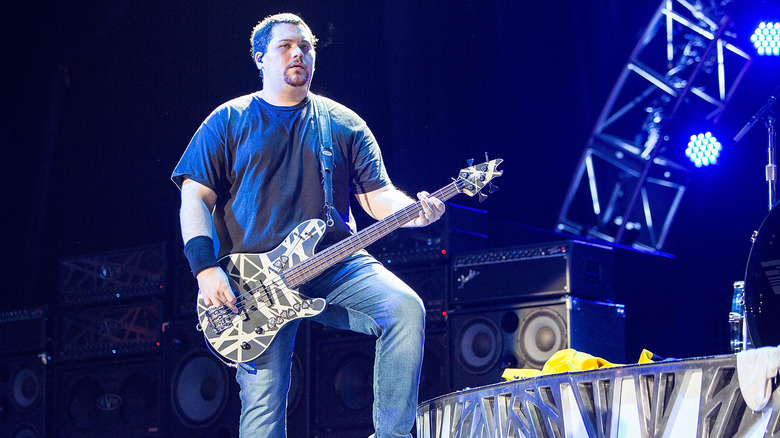 Daniel Knighton/Getty Images
For the live shows, Wolfgang fronts the band, playing guitars and vocals but he's joined by an incredible live band, and together, they bring a heavy yet melodic sound that ties right into the Van Halen lineage. Fans have been loving both the video the band posted as well as the share from his proud mama, Valerie Bertinelli. Said one fan, "When you stand backstage and watch your baby in his own band, do you feel your life has come full circle? You have to be so proud! He's a good kid!" And another commented on Wolfie's playing abilities, "Damn that Kid can jam, the whole band is the best new band with the best new music I have heard in such a long time. Just Extraordinary."
The Tweet by Bertinelli even got a not from celebrity chef Duff Goldman (Bertinelli's often co-star) who shared some metal hands emojis in reply (via Twitter). For those who keep track, Goldman is himself a musician turned chef, and he has since combined the two, dabbling with projects like satire band Foie Grock. Added fellow musician Stoney Curtis in his reply, "Killer performance. Killer band. Rock fans, make sure you get to @gunsnroses shows at start time to catch @MammothWVH set!! Or, you'll regret it."