Costco Shoppers Can't Stand These Frozen Spare Ribs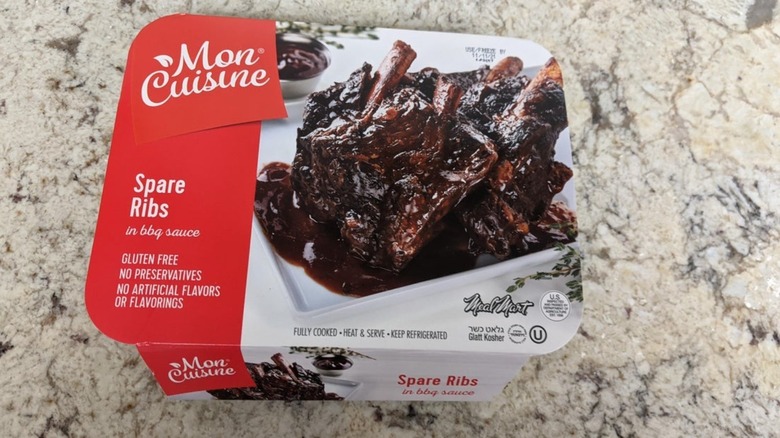 Reddit/TSB_1
What's not to like about Costco? The wholesale giant with 564 U.S. locations is a haven for food lovers, offering yummy rotisserie chickens, inexpensive liquor, a wide selection of bakery items, and food court deals, including the famous $1.50 hot dog and soda combo as well as highly regarded cheese and pepperoni pizzas. Then there's the chain's vast array of frozen and prepared foods, from cheddar burritos to mozzarella chicken burgers to vegetable spring rolls with edamame. Oh, and the rotisserie chickens. Of course.
Costco is such a beloved chain that it even boasts an active Reddit community, r/Costco, where loyal fans share intriguing finds at their local stores, post pictures of meals they've made with Costco food, and review items they've bought. Although user kaidoi888 loved the uncured ham and Swiss cheese croissants from La Boulangerie that they bought, a recent thread regarding Mon Cuisine packaged spare ribs gave a big thumbs-down to the product.
Where's the beef?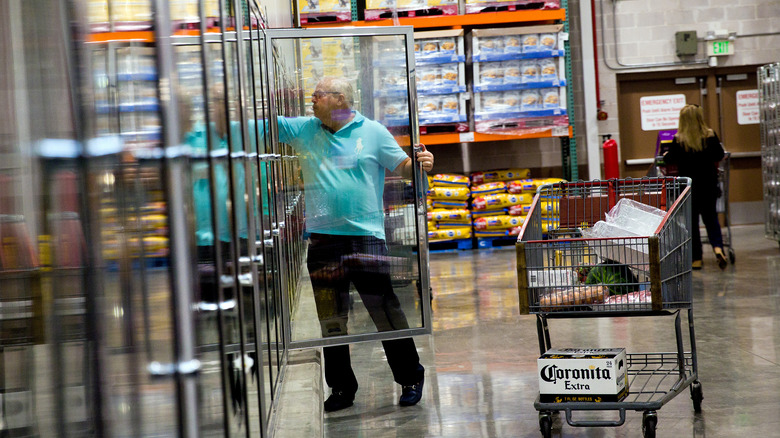 Bloomberg/Getty Images
So what didn't Reddit user TSB_1 like about the Mon Cuisine packaged beef spare ribs they bought? "TOTALLY not worth buying," the user wrote. "Tiny bit of edible meat, loads of gristle. Save your money" (via Reddit).
To date, the thread has garnered more than 60 comments. User LavaPoppyJax also tried the ribs, and didn't like them either. "Those were no good when I tried," the user wrote. "Tough as hell. I threw most away after it sat forever after the first try."
Other Reddit users commented that these types of prepared meats offered by Costco often don't stack up. "Plenty of prepared, packaged foods in that section near the rotisserie chickens that are just garbage," user ThisCharmingManTX writes. "They look good in the packaging but so often turn out disappointing."
It sounds like those beef ribs are a no-go. We'll stick to tried-and-true Costco items such as thick-cut bacon, chicken pot pie, and the bakery section's irresistible oatmeal raisin cookies.