What Should Really Be Texas' Official Food, According To Reddit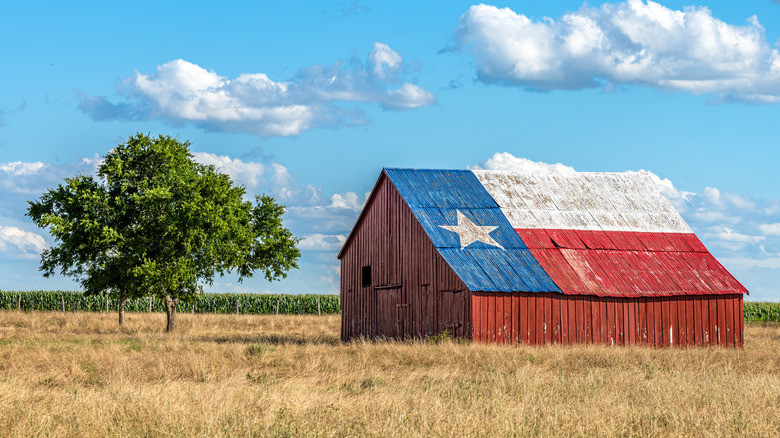 Joe Belanger/Shutterstock
Texas is known for a lot of things like the Alamo, great country music, ranching, and of course, delicious barbecue. The way the Lone State roasts their meat is very specific depending on which part of the region you're in, per Culture Trip. Central Texas likes using oak and pecan wood, while West Texans enjoy eating mesquite style. East and South Texas prefer to focus on the flavors of the sauce, but if you're in the Central region of the state, it's all about the rub that's used on the barbecued beef.
With that in mind, it would make sense that some type of smoked meat would be Texas' official food, but it surprisingly isn't. The honor actually goes to chili, which was recognized as the official state dish in 1977 by the Texas Legislature that said "the only real 'bowl of red' is that prepared by Texans" (via State Symbols USA). Many also claim that chili originated in the state, however, that has been vehemently disputed by New Mexicans. Either way, Reddit users don't believe the spicy dish should be deemed their state dish and they're letting their opinions be known.
Some Texans don't believe chili should be their official state meal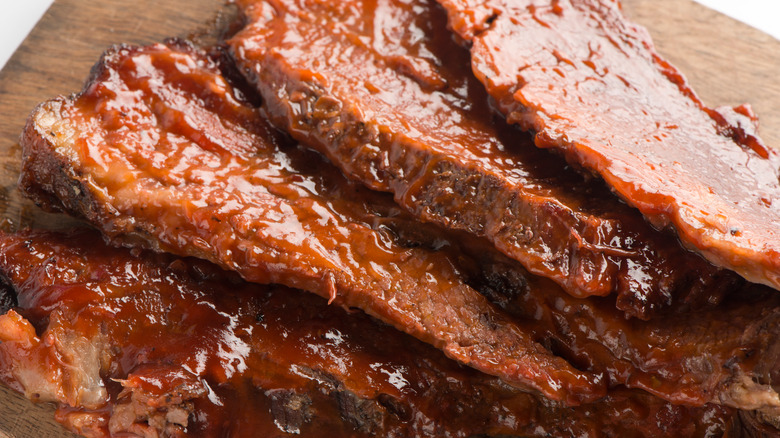 Marie Sonmez Photography/Shutterstock
A Reddit user recently took to the platform to explain they were trying to cook a signature dish from every state in America and asked what they should make from each region. Texans were quick to weigh in with one replying, "Texas : brisket or the whole bbq get up with all the fixings." This comment quickly gained momentum with over 2,000 people agreeing with their suggestion. Another fan of the meat wrote, "Smoked brisket with white bread, white onion, and pickled jalapeños. And spicy bbq sauce for the love of god." However, many others voted for Tex-Mex as their official choice. "I Love brisket but if I had to choose it would be enchiladas and tacos," wrote one user.
Texas is known for having incredible Mexican food because of its close ties with Mexico, and definitely has a cult following in the state. Fans rave about its chili con carne, burritos, and barbacoa (via Culture Trip). While Reddit users seemed somewhat divided on which entree they preferred, one commenter seemed to find the best solution, writing, "Brisket yes, but if you want to be completely unique to Texas, why not brisket and egg breakfast tacos? or even brisket enchiladas with chili gravy (the red sauce in every tex mex restaurant that they literally don't serve anywhere else including Mexico)." Sounds like a win-win to us.