Wawa Just Jumped On The Pumpkin Spice Bandwagon With 2 New Drinks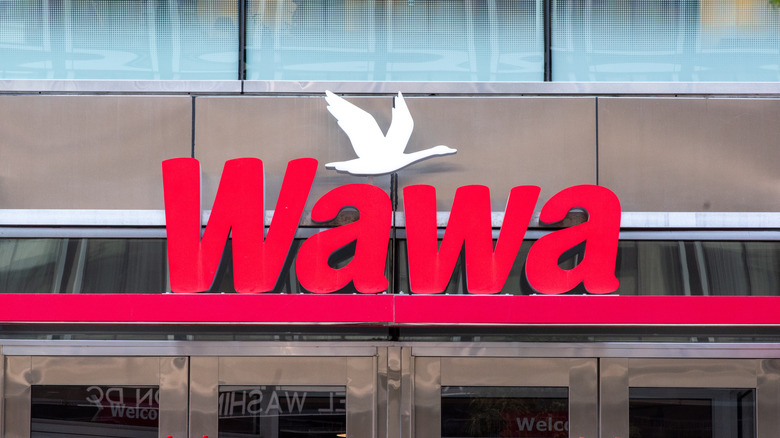 Hiram Rios/Shutterstock
Pumpkin spice season is officially here, and chains are bulking up their pumpkin-flavored drinks on their menus. Wawa, a quick-service store and gas station with a cult-like following, is the latest to add new pumpkin spice drinks to its coffee menu, according to Chew Boom. While everyone can't wait to get their hands on pumpkin-flavored drinks, these will only be around for a limited amount of time at select stores, so don't wait to try them.
The latest additions to the pumpkin spice menu at Wawa include a new Pumpkin Spice Sweet Cream Cold Brew and a new Pumpkin Spice Iced Mocha Latte. Of course, Wawa's own pumpkin-flavored coffee and pumpkin spice latte are still on the menu as well. So anyone who needs a fall drink pick-me-up can choose from several hot and cold options, including the Pumpkin Maple Harvest Iced Coffee and Pumpin Maple Harvest Frozen Cappuccino, per the menu. Considering how early pumpkin spice season starts now, having some cold drinks available is a great option for transitioning from scorching summer days to cooler fall weather.
That's just scratching the surface, though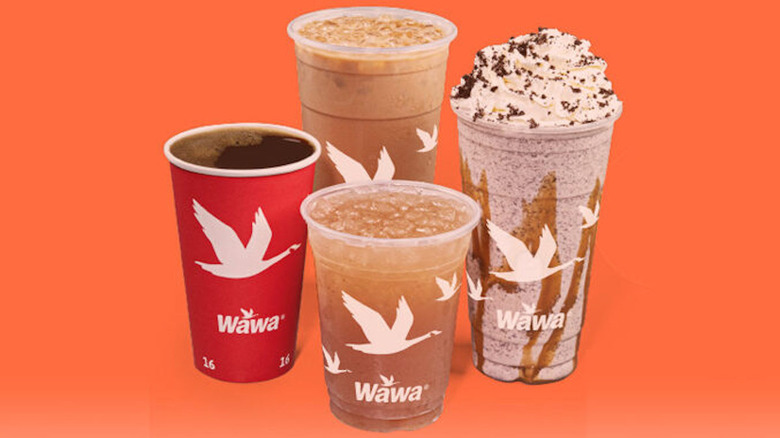 Wawa
The official pumpkin spice drinks at Wawa are just the beginning of what is actually available in terms of fall-flavored drinks. There are tons of pumpkin- and maple-flavored options at the quick service store too. According to Fast Food Post, there are quick a few additional cold, hot, and frozen drinks with those flavors added in.
From the iced category, customers can also get a spiced caramel oat milk latte, pumpkin maple iced coffee, or even an autumn citrus cider. The additional hot drink is a warm version of the spiced caramel oat milk latte. As for the blended frozen drinks, Wawa has a pumpkin maple cappuccino, a pumpkin spice cheesecake smoothie, and even a pumpkin cookies and cream smoothie.
Essentially, participating Wawa locations with pumpkin and maple flavorings can add one or both syrups to almost any drink on the menu (via Chew Boom). So, even if you don't see what you want, you can likely still order it.