The One Grocery Store Item Valerie Bertinelli Can't Live Without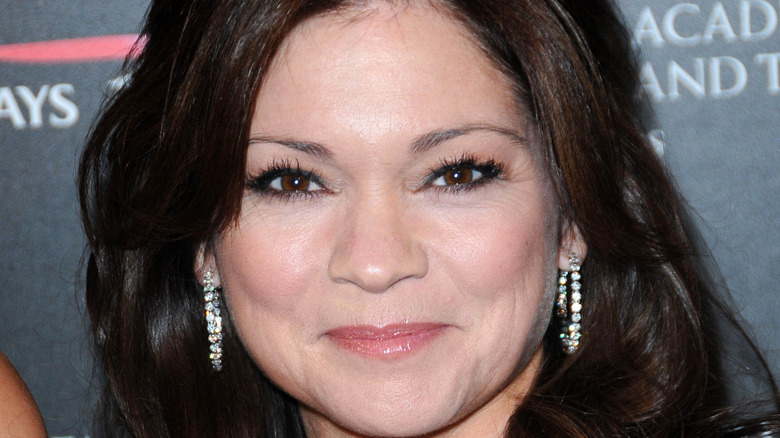 s_bukley/Shutterstock
Valerie Bertelleni launched her career as a child actress, starring in hit sitcoms like "One Day at a Time" and "Hot in Cleveland," before transitioning into the world of celebrity cooking. Bertinelli didn't get her start on the Food Network until 2015, when she was 55, and it was almost by accident. "I was doing 'Hot in Cleveland,' and the cooking show was going to be a fun summer thing to do," Bertinelli shared with The Philadelphia Inquirer. "Then 'Hot in Cleveland' [got] canceled, and I still had my cooking show and it did very well."
Today, the multifaceted talent is the co-host of "Kids Baking Championship," a host of "Valerie's Home Cooking," and a New York Times best-selling author of seven cookbooks. Despite boasting many impressive accolades, the 61-year-old star is still not tired of cooking. "I haven't gotten burnt out by cooking yet," Bertinelli shared with Parade. "Mainly because my brain is always thinking about how I can make something new, and there are so many different types of foods and nationalities." While fans of Bertinelli are familiar with her down-to-earth presence and sage cooking advice, there is so much about the Golden Globe award winning-actress that goes on behind the screen. Read on to discover more of Bertinelli's trade secrets — including the goodies that go inside her fridge.
Valerie Bertinelli's go-to coffee companion is coconut creamer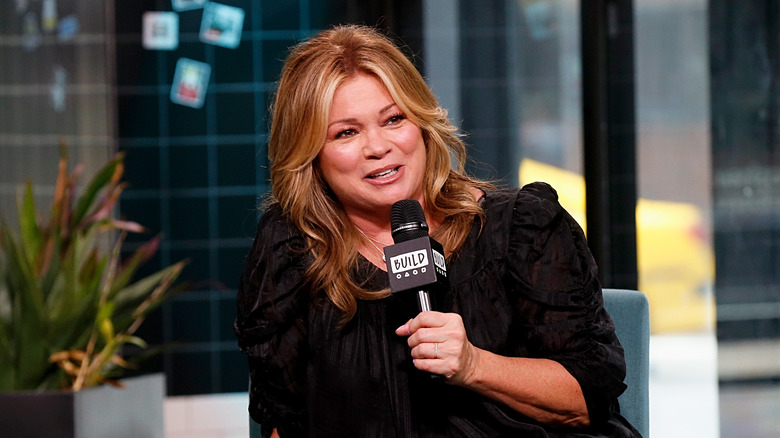 Dominik Bindl/Getty Images
In this era of celebrity chefs and cooking competition shows, the world is fascinated by gourmet food and the people who create it. If you are a Food Network fanatic and had the opportunity to peek inside Gordon Ramsay's or Ina Garten's fridge, you would probably bite at the chance — right? Well, now's the time for you to learn a little more about what goes inside Bertinelli's. 
Whether it's half and half, or oat milk, we all have our go-to creamers to accompany our morning coffee, and Bertinelli is no different. In an interview with the Food Network, the Delaware-born chef reveals that her "must-have grocery store item" is coconut creamer. "That's what I put in my coffee every morning," she said. "I seem to go through it very quickly." 
Gumbo also happens to be Bertinelli's most requested dish, and when it comes to desserts anything lemon flavored is her favorite, so she must have ingredients for these delectable dishes lying around. But when it comes to the strangest items in her fridge, Bertinelli admits that she goes a little overboard when it comes to condiments. "I have one whole shelf that is just condiments," she revealed. "I think I probably have 15 different kinds of mustards, [and] a couple different kinds of mayos." That's a lot of condiments!