Hy-Vee's Newest Additions Are Perfect For Fitness Enthusiasts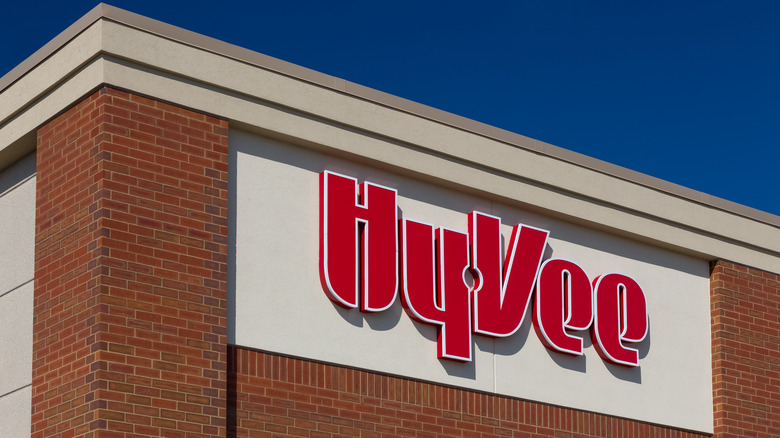 Ken Wolter/Shutterstock
One-stop shopping. It's a concept that's extremely familiar — even taken for granted — by many living in this day and age. With online retail outlets such as Amazon offering pretty much anything you could possibly want to buy, often with free next-day shipping, we truly live in times that enable us to indulge our shopping whims.
Although many of us have become somewhat addicted to online shopping, the good ol' grocery store down the block still serves its purpose, too. In fact, while grocery stores once only sold the basics you might expect — eggs, bread, milk, and other shopping list staples — they, too, have expanded their offerings in recent years. According to MarketWatch, grocery stores carry 40,000 more items than they did in the '90s, making it easier than ever for shoppers — even picky shoppers — to locate everything they need in one place.
What if your local grocery store boasted not just a variety of healthy foods, but even provided a gym where you could work off the calories from some of those not-so-healthy shopping cart additions? That's exactly what one Midwestern grocery chain is doing.
Shop, work out, and repeat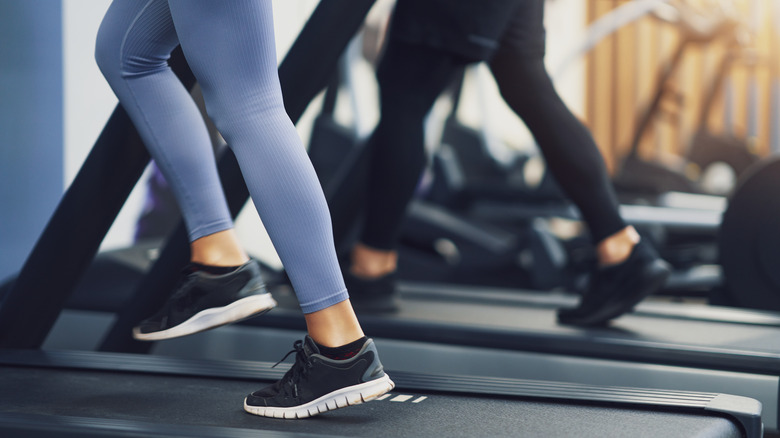 Kamil Macniak/Shutterstock
Hy-Vee is a Des Moines, Iowa-based grocery store chain whose appropriately Midwestern slogan is "A helpful smile in every aisle." The chain operates more than 240 stores in eight states, making it a familiar destination for grocery store shoppers in Illinois, Iowa, Kansas, Minnesota, Missouri, Nebraska, South Dakota, and Wisconsin.
Other than being known for smiles, Hy-Vee is a favored destination for its all-you-can-eat Chinese food buffet, its Thursday evening steak dinners, and an overall embrace of health and wellness, evidenced by its ample vitamin and supplement selection as well as complimentary health tools such as biometric screenings (via Eat This, Not That). And now, Hy-Vee is taking its health offerings to a new level by opening fitness equipment stores inside select locations.
According to Supermarket News, Hy-Vee will be partnering with Johnson Fitness & Wellness, a retailer of home exercise equipment. On Tuesday, September 14, Johnson will open a showroom inside Hy-Vee's 93,000-square-foot store in Grimes, Iowa, where shoppers will be able to try out machines such as treadmills, exercise bikes, and ellipticals (via Supermarket News). Customers will then, of course, be able to order any equipment that strikes their fancy for home delivery.
The first grocery store-exercise equipment partnership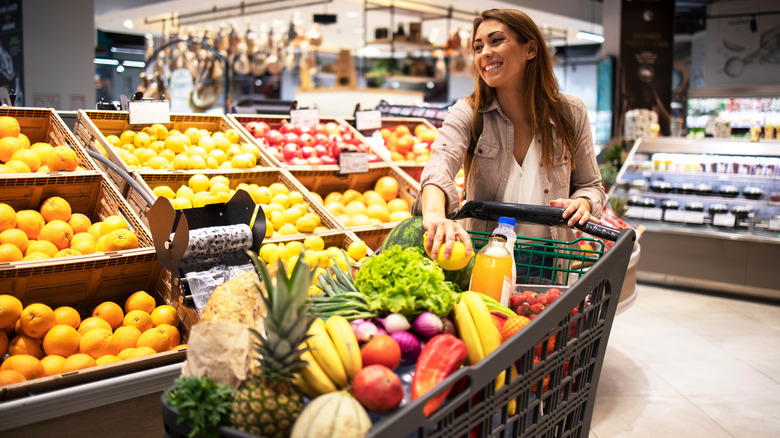 Aleksandar Malivuk/Shutterstock
While the store-within-a-store concept is not new — certain Target stores, for example, contain Apple stores, while some Kohl's stores host Sephora stores — Hy-Vee has said that its new partnership with Johnson marks the first such agreement between a U.S. grocery store and a fitness equipment retailer (via Supermarket News).
"Our new partnership with Johnson Fitness & Wellness allows us to diversify and expand upon our current health offerings to provide our customers with all the tools they need to live a healthy lifestyle," Hy-Vee Chairman, CEO, and President Randy Edeker stated.
After the debut of its Grimes location, Hy-Vee plans to open Johnson stores within several more of its locations by the end of the year (via Supermarket News). So if you live — and shop — in the Midwest, get ready to squeeze in a quick workout the next time you grab some cereal and milk.