What You Might Not Know About Food Delivery App Gopuff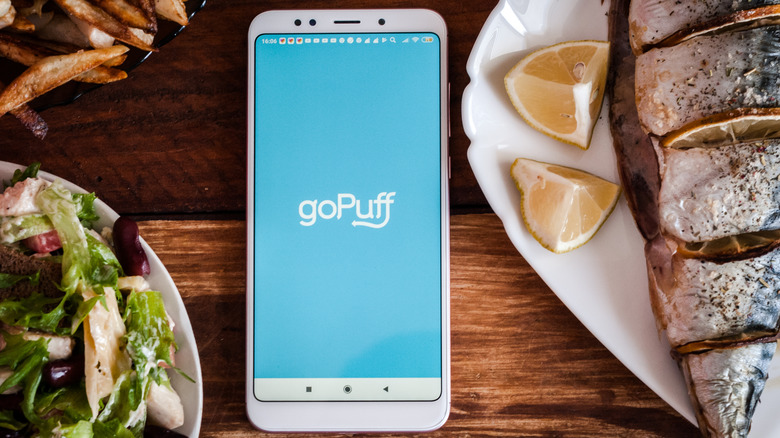 igor moskalenko/Shutterstock
If you are a college student, you are most likely familiar with the popular food delivery app Gopuff. The app was created by Rafael Ilishayev and Yakir Gola, who were sophomores at Drexel University at the time, according to the company's About Us page.
Designed specifically for the busy lifestyle of college students, the app delivers everything from snacks to cleaning supplies. Did we mention that this is always under a $1.95 flat delivery fee?
Gopuff is available in college towns across the country, such as Syracuse and Ann Arbor, but it is also available in big cities such as New York City and Pittsburgh. To check if Gopuff is available in your area, you can check its list of cities.
As we detailed in our ranking of grocery delivery services, every delivery app has their own unique niche, but Gopuff takes this to the next level. It knows how to speak to its audience, such as in its description of a pint of Talenti Gelato Southern Butter Pecan, which reads, "Thank you, South, for deciding to roast your pecans in butter." After heading back from the library after studying for hours, you know we'll take a pint... or two.
An app for college students made by college students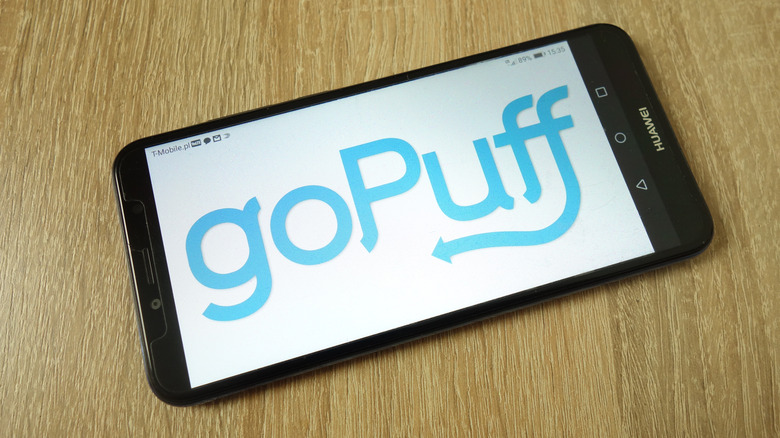 Piotr Swat/Shutterstock
As mentioned before, Gopuff is largely marketed toward college students, and lots of its advertising comes from this demographic as well. Gopuff Crew members share their enthusiasm about the company with their campus community through social media marketing and generating brand content, according to Gopuff's website.
Gopuff understands that many of its customers are busy and are in school, and therefore keeps the time and cost of delivery low. Gopuff aims to fulfill most of its orders in under 30 minutes, and has grocery offerings that even include alcohol.
According to CNBC, the company was already valued at millions of dollars in 2017. We can only imagine how much more Gopuff has grown since then.
In 2021, the grocery delivery app reported that it serves customers in over 650 cities and now offers cosmetics and curated mystery boxes. It's come a long way from when it was first started at the back of the founders' Plymouth Voyager in 2013, to say the least.