Over 22% Agree This Is The Worst Doughnut At Krispy Kreme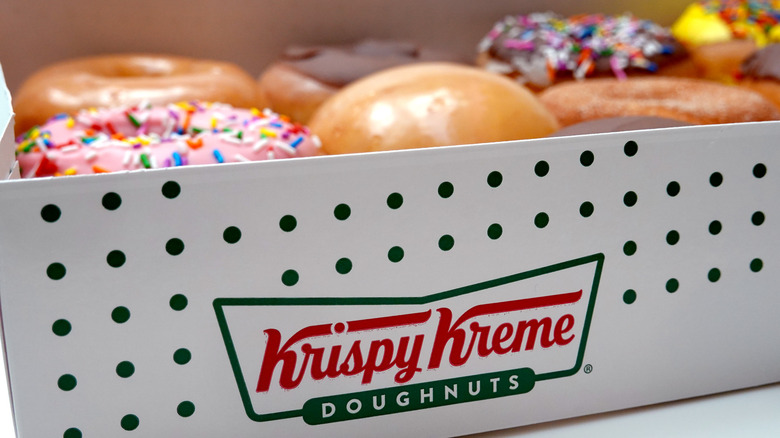 Scott Olson/Getty Images
Few things are better than seeing the Krispy Kreme Original Glazed Hot Now sign lit up in the window of a store. A freshly baked and glazed Krispy Kreme doughnut seems to just melt away with every bite. But Mashed readers are not fans of simply any Krispy Kreme doughnut, according to a recent poll. A total of 638 people in the United States responded to Mashed's poll of the worst doughnut available at Krispy Kreme, and one doughnut edged out the others to take the title.
The options included apple fritter, strawberry iced, glazed sour cream, traditional cake, glazed blueberry cake, s'mores classic, and original glazed. And the results were far closer than you might have expected. Of the options, the two with the fewest votes, and therefore the most popular, were apple fritter and original glazed. Apple fritter received just 9.87% of the vote while original glazed only got 6.43% of the vote. That means just 63 people voted for apple fritter while only 41 voted for original glazed. Clearly, these two are far from the worst doughnut by Mashed readers' majority opinion.
This is the worst Krispy Kreme doughnut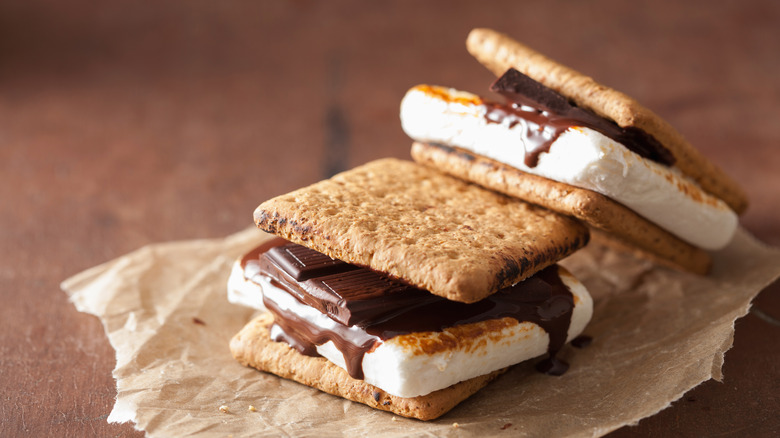 Olga Miltsova/Shutterstock
The doughnuts that ranked among the middle of the pack included glazed blueberry cake, traditional cake, and strawberry iced with very thin margins. Glazed blueberry cake and traditional cake were very nearly tied, gaining some 13.64% and 13.79% of the vote, respectively. That's 87 people who voted against glazed blueberry cake and just one additional vote against traditional cake as the worst doughnut at the chain. Closely following was strawberry iced with 14.89% of the vote from 95 people.
That leaves just glazed sour cream and s'mores classic as the top two worst doughnuts at Krispy Kreme. Glazed sour cream came in second with 19.28% of the vote from 123 people. S'mores classic received just 18 more votes for a total of 141 people selecting it as the worst doughnut at the chain. That's 22.1% of the vote. Though it isn't exactly a landslide deeming s'mores classic the worst doughnut with less than a quarter of the total votes, it's still clearly the least favorite among Mashed readers. Maybe it's always safest to stick to the original glazed.