The One Thing Valerie Bertinelli Loves To Do While Cooking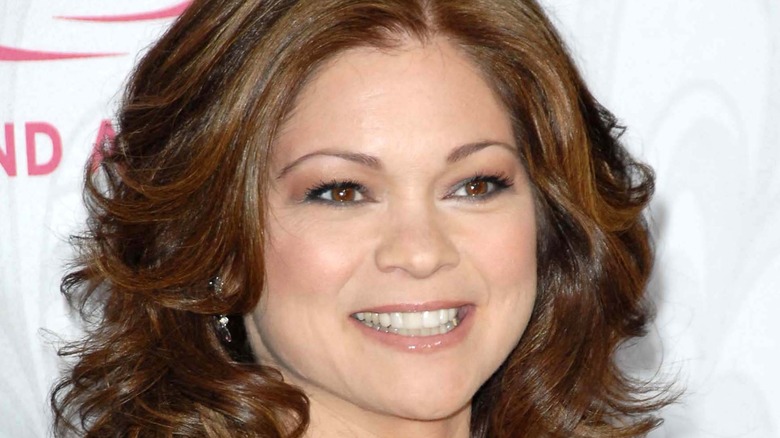 s_bukley/Shutterstock
We may receive a commission on purchases made from links.
What do you know about Valerie Bertinelli? If you're into classic shows, you might remember the Golden Globe award-winning actress from the sitcom "One Day at a Time" (via IMDb). Or if you're more into TV-movies, then you've probably spotted her in "I Was a Mail Order Bride" or "Night Sins." Maybe you're more inclined to read self-help books? Then you'll likely remember Bertinelli's series of books about losing weight and maintaining a healthy lifestyle.
But if you love food and cooking, you're likely familiar with the longtime actress' cookbooks and food gigs. Alongside her acting career, Bertinelli has become an established food star, authoring cookbooks such as "Valerie's Home Cooking" and hosting a Food Network series of the same name (via Food Network). Bertinelli is known for fun, approachable recipes — and is also known for being fun and approachable. You know that Us Weekly column "Stars — They're Just Like Us!"? Well, one of Bertinelli's cooking habits is one that many of us indulge in our very own kitchens.
She plays music while cooking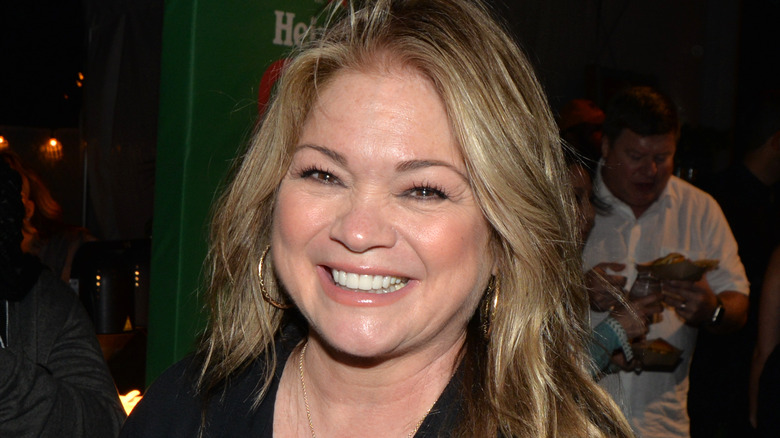 Manny Hernandez/Getty Images
Of all the pleasures of the kitchen, playing music while cooking might be one of our very favorites. Whether we're stirring together a sophisticated soup and listening to classical music or rocking out to some lively pop while hosting a BBQ, we love to pair tunes alongside our slicing, dicing, and sautéing. And it turns out we're not alone. Actress, cookbook author, and Food Network host Valerie Bertinelli loves to play music in the kitchen, too.
As she told Food Network, Bertinelli likes to get down on some tunes while she's in the kitchen. "I love cooking with music on in the house," she said. Bertinelli's love of music might not be all that surprising for her fans — after all, the star was married to Van Halen frontman Eddie Van Halen for 20 years. So, what kinds of jams is Bertinelli into these days? Well, it's not exactly 70s rock. "Usually [husband] Tom and I will put on some cool jazz," she told the Food Network.