Why Jacques Torres Had A Steep Learning Curve On Nailed It!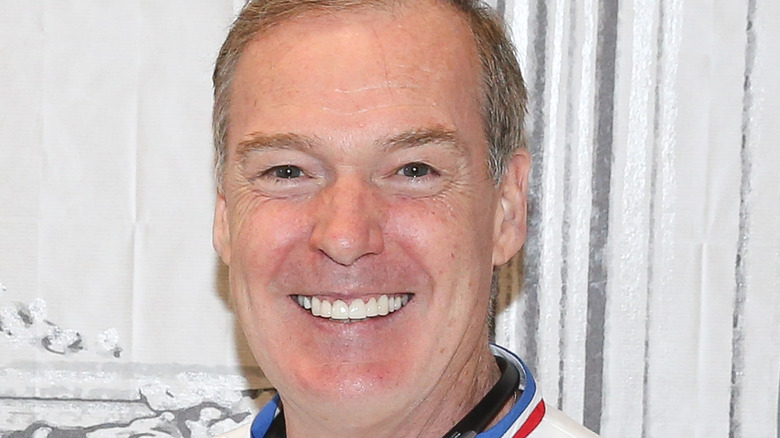 Rob Kim/Getty Images
Jacques Torres is known for being comedian Nicole Byer's culinary sidekick on the massively popular show "Nailed It!" But audiences may not know that the baker has had a long and illustrious career prior to being featured on the competitive cooking series. According to his website, Torres honed his pastry skills in France, where he worked with Michelin star chef Jacques Maximin at Hotel Negresco for many years. This opportunity helped to take him around the globe, where he became a world-renowned pastry chef that's often referred to as "Mr. Chocolate."
The award-winning cook has dazzled everyone from celebrities to kings with his decadent desserts. However, this didn't necessarily prepare him for his role in front of the camera. "I have to say that the first season, the first time that we taped the show, I had heartburn looking at those bakers," Torres told Thrillist. "I was stressed when I was looking at the time and what they were doing, I was getting so stressed on my seat." He explained that it was tough at first to watch the contestants struggle, but then he realized the fun of seeing their epic baking mishaps.
Jacques Torres likes giving participants baking advice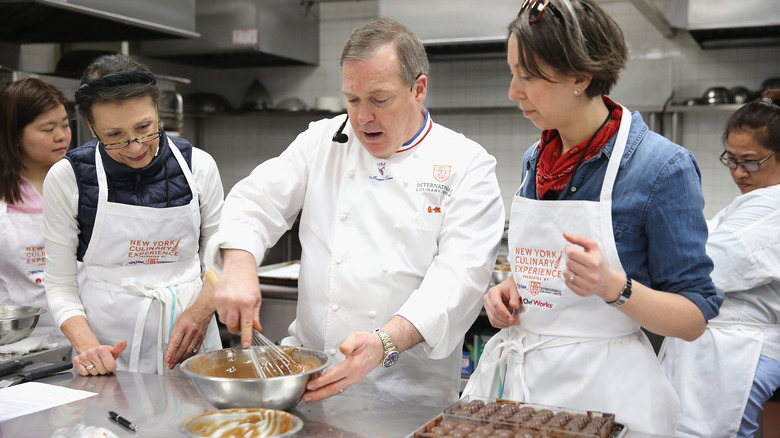 Neilson Barnard/Getty Images
The series has featured some hilarious cake fails that viewers are still laughing about. Season 2 featured a challenge that asked contestants to create a dessert based on fairytales and the results are probably as bad as you would imagine. One team created a terrifying looking unicorn with creepy looking eyes and a horn made out of raw carrot. Torres explained to Thrillist that he now understands that fans of the series like seeing these funny moments, and he now enjoys helping the novice bakers to learn what they did wrong after.
"Now I have a little bit more experience with the show and actually we need the fails," he told the outlet. "It's fun when people fail, because that gives me advice to give them. I can look where they make a mistake and help them." Torres revealed that even though the desserts are not that appetizing, he still loves the journey of the show. "The cakes are not always good," he admitted. "They're actually pretty bad, but the whole experience is actually a lot of fun.