This Food Was Robin Williams' Favorite Late-Night Snack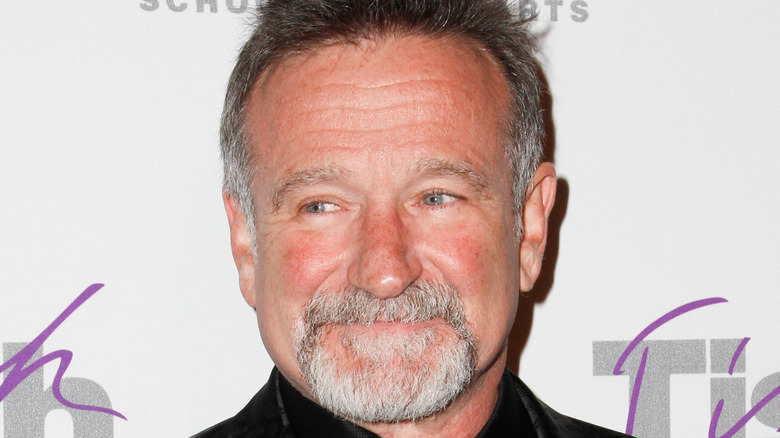 Debby Wong/Shutterstock
Legendary actor Robin Williams was a man who took food pretty seriously, even when he was in front of a camera. For example, according to The Daily Meal, the actor did a particularly impressive job in "Mrs. Doubtfire" when food showed up in several memorable scenes. He used a pie (posted on YouTube) to quickly hide his true identity, pretending it was a face mask in a hilarious scene from the film.
Williams was no stranger to the restaurant industry. He worked as a busboy at the Trident in Sausalito, California, when he was a struggling actor (via So Yummy.) He kept the job for almost three years and was very considerate later in life, going out of his way at Mario Batali's restaurant. Once he was done with his meal, Williams used to buy a couple of champagne bottles for the restaurant's chefs and personally hand over the drinks to them. They loved him, of course.
The actor also had a late-night craving that he was partial to. It's a super relatable treat, by the way.
He loved snacking on donuts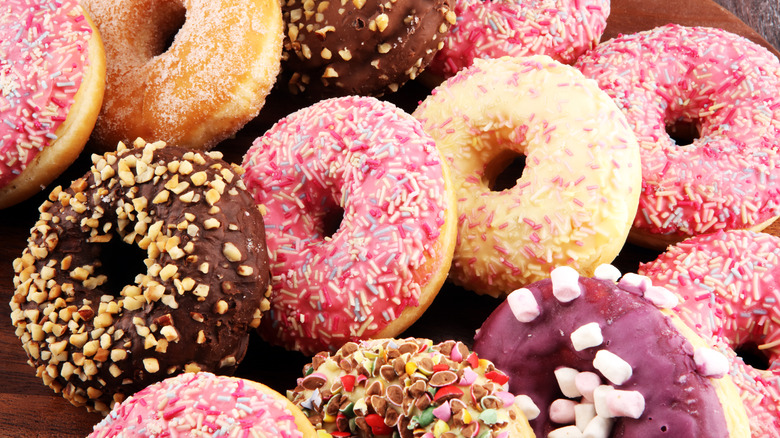 beats1/Shutterstock
A Redditor had the sweetest story about Robin Williams that he shared with others in a thread about the actor. The writer explained that several years ago, his family had attended a funeral and wanted to take a late-night break at a donut shop on their way back home. They found a store that was still open and to their surprise, Robin Williams was sitting right there, enjoying some donuts and a hot cup of coffee by himself. It was sometime after 2:30 a.m.
Here's something heartwarming about this story: Williams noticed the family's grim demeanor and tried to raise their spirits by talking to them. The Redditor said, "he ended up joining my family at our table and ... he just started making pleasant conversation, which quickly turned in to him making my parents smile, and soon after he had us all laughing." What a great guy.