Rosanna Pansino Is Obsessed With This Affordable Cake Stand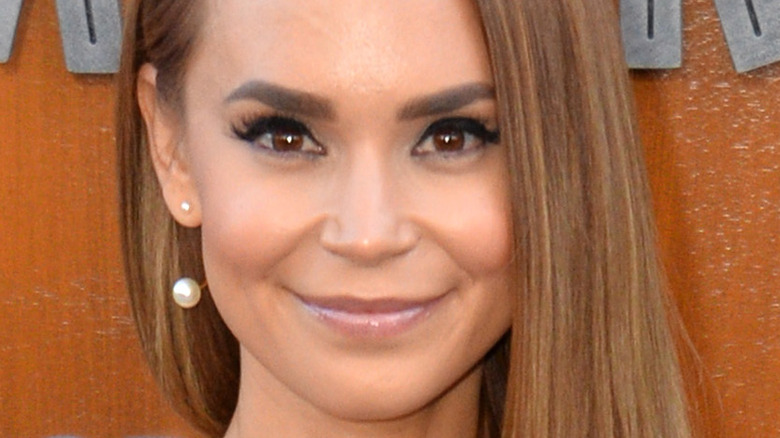 Featureflash Photo Agency/Shutterstock
We may receive a commission on purchases made from links.
When you're in the market for new kitchen appliances or cookware, it could pay off to take advice from a professional. For those who appreciate the art of baking, especially cakes, Rosanna Pansino is your go-to girl. She has over 4 million followers on Instagram and more than triple that amount of subscribers on her YouTube channel. Suffice to say, people value her opinion and baking tips, tricks, and hacks.
Pansino has also gone on to cement her name in both the book publishing and television space. In 2015, her very first cookbook, "The Nerdy Nummies Cookbook," was published and went on to become a New York Times bestseller. Then earlier this year, the first season of her reality baking competition series "Baketopia" — which she executive produced, hosted, and judged — dropped on HBO Max.
Speaking with HuffPost in May, Pansino gave fans an inside look into some of her favorite and least expensive tools and display stands, great for all home bakers, no matter your skill level.
This stand is like a lazy Susan for cakes
The secret to making your cake look professionally iced? The Kootek Revolving Cake Stand from Amazon. In a recent interview with HuffPost, social media renowned baker Rosanna Pansino said she's "obsessed" with this 12-inch turntable, noting how it's completely changed the way she frosts her cakes. "You plop your cake right onto this turntable, put the icing on, and with an offset spatula you just gently spin it around and around until it gets super-even and your cake looks like it just came out of a bakery," she said.
According to Amazon, the Kootek cake stand is made from heavy duty aluminum alloy, non-slip material, and includes rubber feet for extra strength and grip because the last thing you need to worry about is your cake slipping off the turntable or a wobbly stand. And if you can believe it, it gets better. The best feature of this revolving stand is that you can twirl it 360 degrees, both clockwise and counterclockwise. You'll never have to worry about missing a hard to reach nook or cranny ever again!
"This is my secret weapon for making my cakes look so good, and I use it pretty much every day," Pansino quipped. Cleanup is a breeze, too. Wash and dry after every use, and store until next time. Priced at $29.99 (or $27.99 for Prime members), this cake stand is an epic steal given its amazing features and you can use it for cupcakes, too!