Over 21% Agree This Is The Best Side Dish At Outback Steakhouse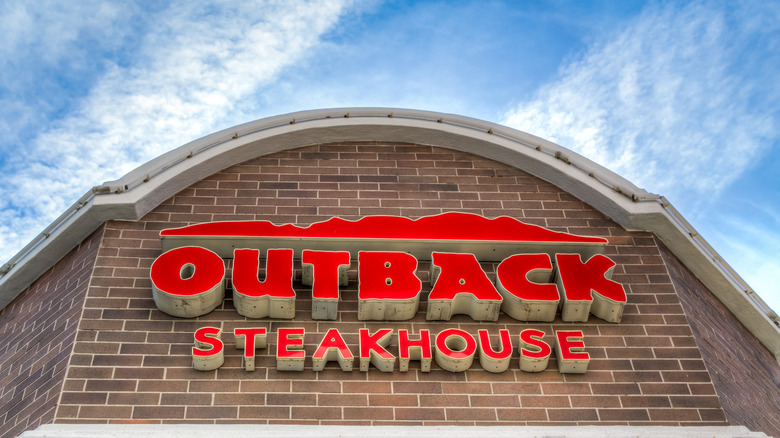 Ken Wolter/Shutterstock
When you're walking into an Outback Steakhouse, you probably know what you want. Maybe you've got your heart set on baby back ribs, firecracker salmon, or even Victoria's filet mignon. You might have even already decided that you'll order a Bloomin' Onion. No matter what entree or appetizer you end up choosing, you've already got a pretty good idea of where the evening is going and how it'll taste.
But, if you're stuck on ordering a side, a recent Mashed survey may be able to come in handy. When you're sitting at the table watching your server tap their pen ever so impatiently on their notepad, you won't be able to ask over 600 friends what side you should order. But luckily for you, this work has already been done.
After polling 644 US respondents, it was clear one side item at Outback is the supreme choice. Over 21% agreed that this option was the best side offered at the Australian-themed steakhouse.
You have to try the loaded mashed potatoes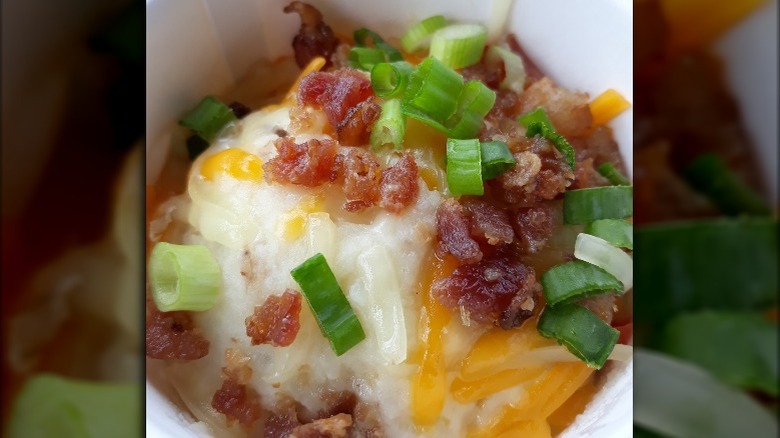 giuliamccoy/Shutterstock
Of the 644 respondents, it was overwhelmingly clear that the fan-favorite side item at Outback is the loaded mashed potatoes. Over a fifth of the respondents were steadfast in this choice. And who could blame them? Outback's loaded mashed potatoes are delicious, you can't go wrong with this cheesy, carby dish.
As for second place, the dressed baked potato, steakhouse mac and cheese, and Aussie fries were well-loved by respondents as well, earning 18.01% of votes, 18.63%, 17.24% respectively.
Shockingly, respondents weren't as willing to go to bat for the homestyle mashed potatoes. They only earned 11.02% of the vote and were clearly not held to the same level of affection as their loaded counterpart.
Still, the homestyle mashed potatoes did rank higher than some options. The seasoned rice and creamed spinach both received less than 10% of the votes, garnering 7.14% and 6.37% of the votes respectively. While these options are surely good, they weren't many people's first choice.