The Comforting Meal Marcus Samuelsson Will Sometimes Have Every Day Of The Week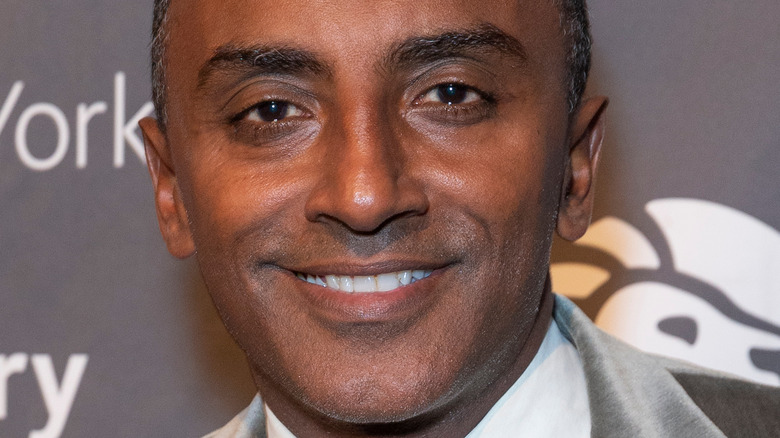 lev radin/Shutterstock
We may receive a commission on purchases made from links.
What comes to mind when you think of celebrity chef Marcus Samuelsson? Perhaps best known for his frequent appearances as a judge on Food Network culinary competition "Chopped," Samuelsson is also an award-winning cookbook author, a committed philanthropist, and, of course, a talented and hardworking chef (via Food Network). Growing up cooking with his family in Sweden, Samuelsson developed a love of home cooking that endures to this day. 
"My grandmother, Helga, would gather us in the kitchen to teach us how to pickle fresh vegetables, and make meatballs, ginger snaps, cookies, and apple jam," the chef writes on his website. "These experiences taught me to love and appreciate fresh and local food."
When cooking at home, as the chef has often commented, Samuelsson still favors hearty, comforting classics (via Heated). Recently, the chef shared an everyday recipe he loves to cook and eat all week long (via BuzzFeed).
Samuelsson enjoys a simple meat stew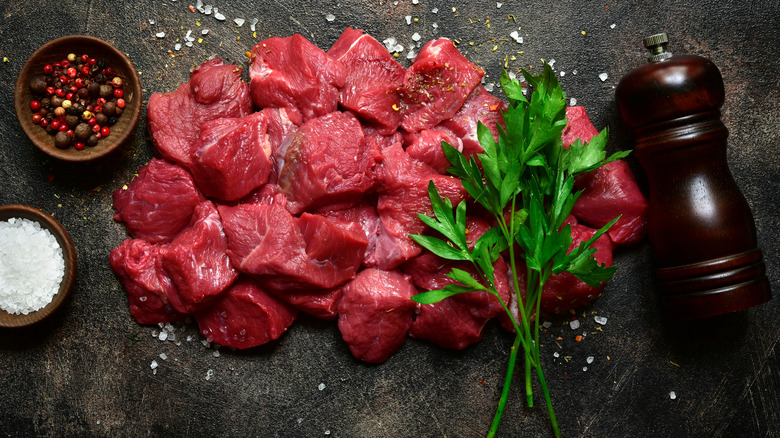 Liliya Kandrashevich/Shutterstock
Marcus Samuelsson is a world-famous celebrity chef who has cooked for the likes of former President Barack Obama (via Food Network). But as fancy and as far-reaching as his professional food might be, Samuelsson's greatest inspiration — as he has often talked about in interviews, as well as in his cookbook "Marcus Off Duty" — is simple home cooking.
Recently, in an interview with BuzzFeed, the chef shared his go-to recipe for dinners at home: a simple, hearty stew he can reheat and eat throughout the week.
"My wife will go and get lamb or goat from a farm and then we'll take a Sunday to make a big stew with cabbage," Samuelsson said. "We'll have that for the week and usually will eat it with rice or couscous."
Samuelsson's stew recipe sounds simple but deeply flavored, featuring warming spices such as cumin and chili powder, and umami-rich ingredients such as soy sauce, tomatoes, and olives (via Document Cloud). One step we love? Samuelsson pre-roasts the cabbage until brown and tender before adding it to the stew, further concentrating its sweetness and depth. We can't wait to bust out the stew pot and try it at home.