The Ridiculous Amount Of Money You Could Make As A Water Influencer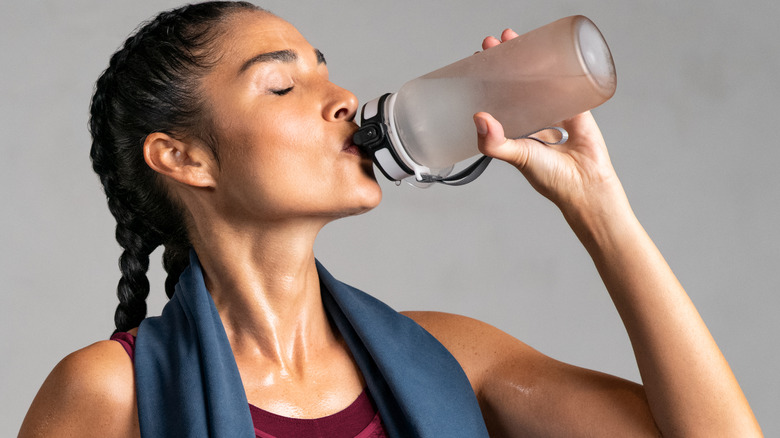 Rido/Shutterstock
Three things are essential to ensuring the continuation of life. The first is water, the second is oxygen, and the final one is dogs — how could anything exist without them? Sure, there may be a few other things of importance (such as candy and gin), but those are the really key necessities to keeping Earth filled with its huge array of thriving species.
Not that anything is ever actually that simple in reality. Take water as an example. It's abundant on the planet and can be channelled to the places where it's needed most, yet merely enjoying a drink of water every day is far from straightforward. Many options have to be considered, including its flavor, source, and impact on the environment.
It is therefore unsurprising that water has become a fashionable necessity for the modern world. As such, marketing water as a cool commodity is an essential business process that allows online influencers to earn a considerable pay packet as a result (via Food & Wine).
You can earn thousands of dollars as a water influencer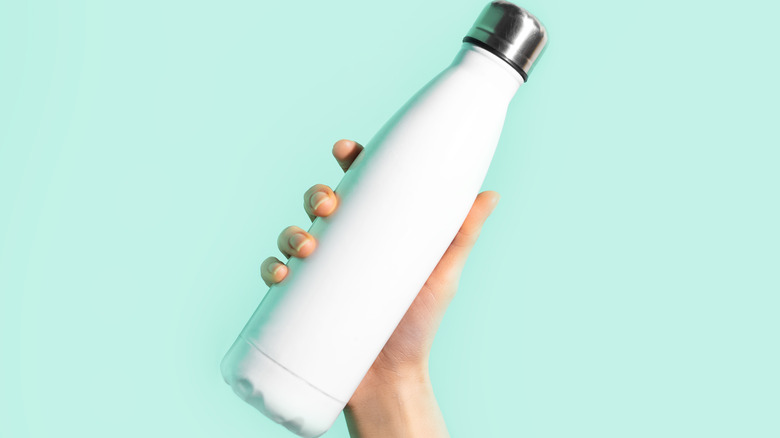 Lalandrew/Shutterstock
While major league social media influencers with millions of followers can grab up to $1 million per post, even people with more humble accounts can rake in $100,000, reports CNBC. People paid to market water can also create lucrative sums.
Food & Wine reports one company — Hydrant — advertised for a Chief Thirst Officer, which held the mighty responsibilities of drinking water and uploading three videos a week to social media. The reward for this eight-week leisure trip? $15,000 (with presumably a large number of toilet breaks, too).
In fact, marketing water online is a popular pastime, according to Glossy. The report found that water is a high-performing trend on social media, with the hashtag "Hydration" being viewed around 165 million times on TikTok alone. Glossy notes that influencers on the platform can often be found promoting the benefits of water bottles to their millions of followers.