Nearly 26% Think They Could Cook A Steak Better Than This Celebrity Chef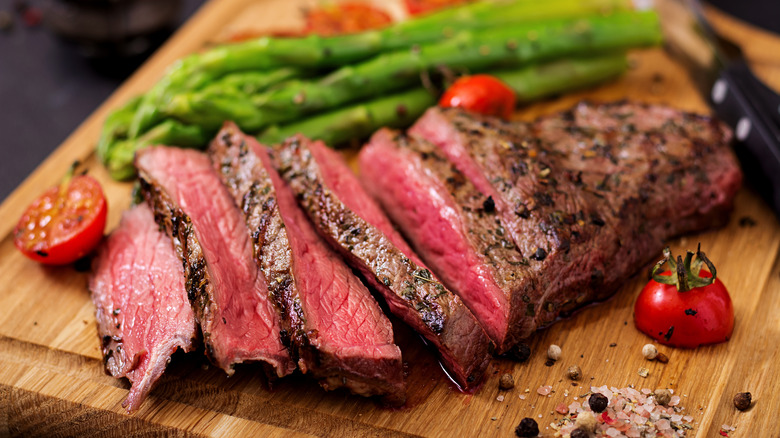 Timolina/Shutterstock
Americans appreciate a good restaurant meal (via Statista). But we also have an incredibly strong penchant for cooking at home, according to a pre-pandemic survey by Report Linker in which 98% of the respondents affirmed their commitment to home cooking. A more recent survey conducted by the consumer marketing communications firm HUNTER suggests that even after long periods of restaurant closures, Americans are not only continuing to cook from home more than ever but also stating their intention to continue doing so indefinitely (via Food Navigator). 
It's only natural that with all that home cooking experience, there comes a measure of pride in one's cooking accomplishments. And nowhere is that more apparent than when it comes to steak. Not only do most celebrity chefs have their own "patented" recipe (well, not technically, except in the case of Chef David Burke, who holds a patent for his method of dry aging steak), but so do many home cooks. And apparently, it's their way or the highway, to the point that 612 Americans surveyed by Mashed were willing to boldly assert that they could do a better job at making steak than at least one of the following celebrity chefs: Giada De Laurentiis, Guy Fieri, Bobby Flay, Rachael Ray, Ina Garten, Gordon Ramsay, and Wolfgang Puck. In fact, nearly 26% think they could make a steak better than one in particular. Can you guess which one? 
Rachael Ray is beloved, but her steak-making abilities seem to play no part in that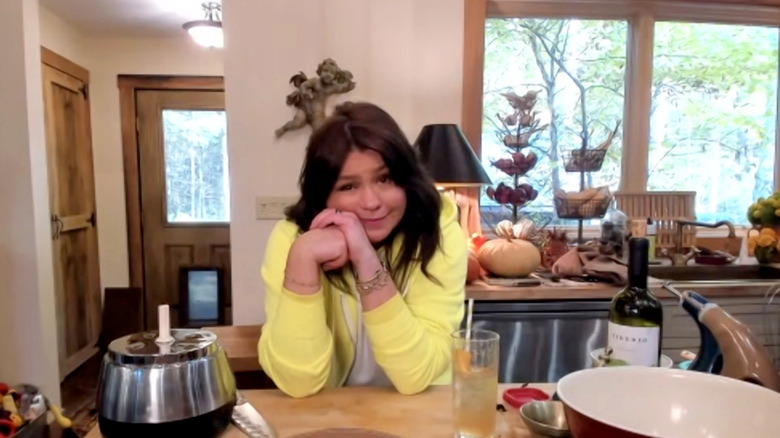 Getty Images/Getty Images
Nearly 26% of our 612 survey respondents felt confident enough in their home-honed steak-making skills to assert that if it were ever to come down to a steak-making contest between them and foodie television perennial Rachael Ray, they would beat her. For people who — like this Reddit user — object to Ray's folksy, no-fuss American style in a general sense, this was likely a no-brainer. Perhaps more surprising was the fact that the celebrity chef with the most votes after Ray was that cranky celebrity chef that fans love to hate, Gordon Ramsay. As much as we respect Ramsay, who got more than 17% of the votes, we have to admit that his steak recipe left us wanting to make a few tweaks, which we did, with outstanding results. 
Following right behind Ramsay were Giada de Laurentiis (13.56%) and Guy Fieri (13.24%). Then, a full 12.42% of our respondents believe they can "Beat Bobby Flay" (12.42%). The two celebrity chefs who got the least votes were Wolfgang Puck with 8.99% and Ina Garten with 8.66% in a tie. So what makes Puck and Garten so theoretically unbeatable? In the case of Garten, it may be that her go-to steak recipe is so simple that the steak itself takes center stage (via Food Network). But in the case of Puck, it might actually be just the opposite (via Michelin Guide). Go figure!