Here's How Many Restaurants Wolfgang Puck Really Owns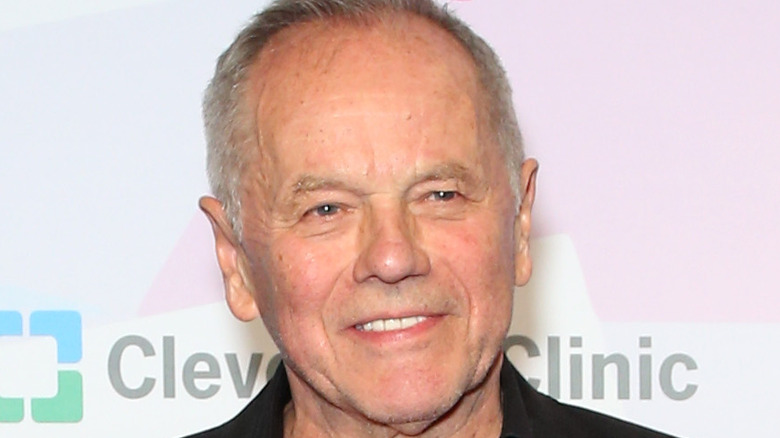 Gabe Ginsberg/Getty Images
True foodies know the name Wolfgang Puck. The renowned chef and restaurant hospitality mogul has built his empire from the ground up, and in turn, has earned a well-respected following because of it. According to Puck's website, his self-named brand is composed of Wolfgang Puck Fine Dining Group (which houses his restaurant enterprise), Wolfgang Puck Catering (responsible for post-Academy Award celebrity banquets among other very high profile events), and Wolfgang Puck Worldwide, Inc. (dedicated to his line of consumer products).
His prestige talents have led him to book deals and being a frequent guest on "Good Morning America." His business has also paved the way for his own MasterClass series, which has now developed into a 16-video lesson plan that touches on cooking 101, Puck's relationship with cooking and business, and several recipe tutorials conducted by Puck himself (via MasterClass). If you haven't had the opportunity to dine at a Wolfgang Puck establishment yet, there's no need to worry because his restaurants are literally located from sea to shining sea. Can you guess how many restaurants, bars and lounges, and airport and retail locations fall under the Wolfgang Puck company umbrella? Prepare to be jaw-dropped.
Wolfgang Puck's restaurants stretch from Beverly Hills to Shanghai and beyond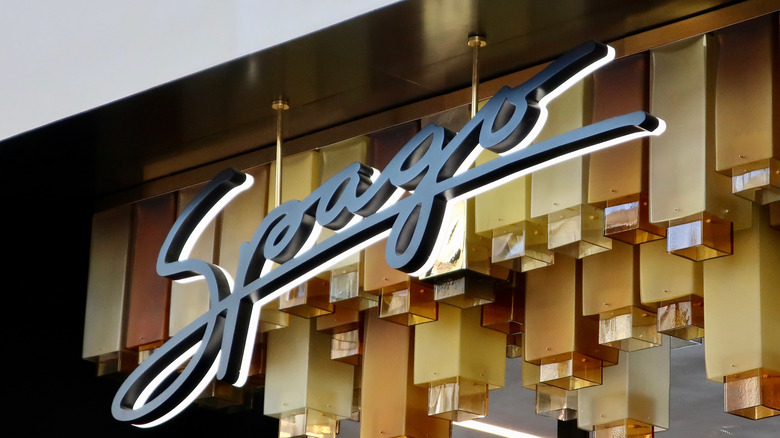 DCStockPhotography/Shutterstock
Whether you find yourself stateside or exploring Asia or Hungary, there's a strong chance you'll come across one of Wolfgang's 30 restaurant locations. If not, you can probably find one of his signature eateries located inside a nearby international airport. According to Puck's website, his restaurants are sprinkled all over the world from the United States to Japan and from Istanbul to Bahrain.
If you're located or traveling in the U.S., Los Angeles, Las Vegas, Florida, New York City, and D.C. are home to most locations. Albeit, not every location is the same restaurant. CUT, Lupo, Spago, Ospero, Wolfgang Kitchen + Bar, and Culture Kitchen, are just some of the restaurants under the Wolfgang Puck Fine Dining Group and Wolfgang Puck Worldwide, Inc. umbrella. Since every restaurant is different, it's best to check the menu, dress code, and reservation information before planning your visit. Currently, Puck owns four standalone bars and lounges, which can be found in Beverly Hills, Bahrain, Hotel Bel-Air, and The Venetian Resort in Las Vegas. His food can be enjoyed in 19 airports, both domestically and internationally.