Anne Burrell Reveals The Items She Never Leaves The Grocery Store Without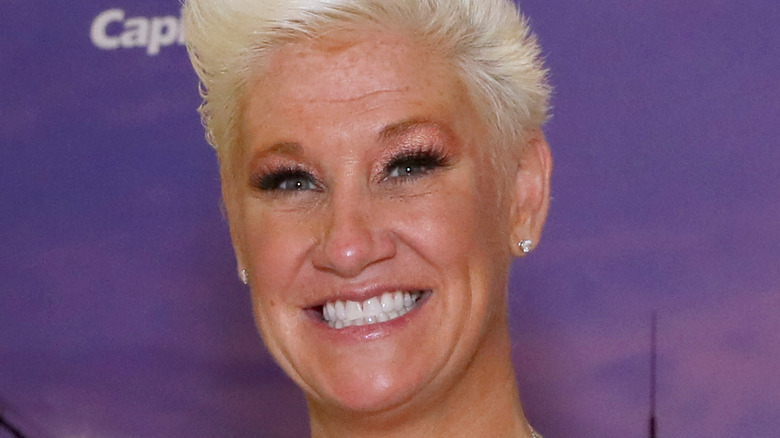 Robin Marchant/Getty Images
Grocery shoppers know there is always that one item that you just cannot leave the store without. Even if you are not out of the product yet, you'd rather pick it up "just in case" so your pantry is well stocked. As it turns out, even celebrity chefs do this, and there are several things Anne Burrell has to grab every time she shops. The chef's must-have grocery store items are all about keeping healthy snacks on hand. 
But best of all, her go-to healthy snacks are ones that will satisfy and curb hunger. Burrell told Real Simple, "I always have hummus, cherry tomatoes, and little Persian cucumbers because I like to snack on those." However, the famous cook also likes to pick up a few other items for some snacking options too. "I always have a few varieties of cheese—I love Boursin cheese. My number one cracker is Triscuits, I do the reduced-fat [kind], but the original flavor," she said.
However, these items are definitely not on her list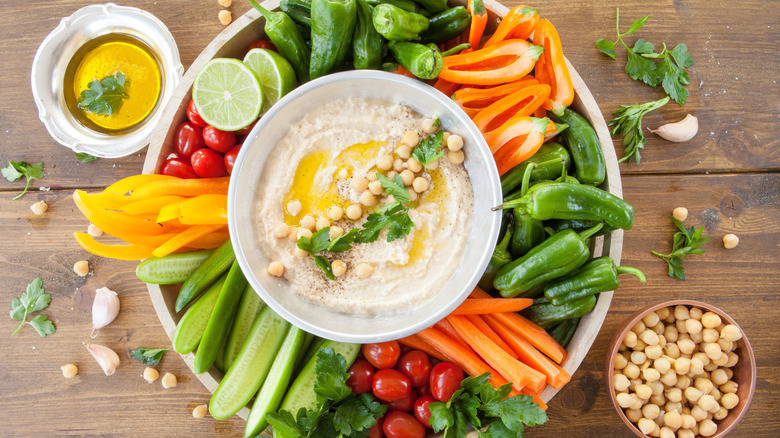 Barbara Neveu/Shutterstock
Just as Burrell loves veggies and hummus or cheese and crackers, there are some things you'll never find in her shopping cart. And surprisingly, one of those items is a rather divisive flavor of cheese. Burrell told People, "a lot of people laugh at me because they're like, 'you're a chef and you don't like so much food.'" The Food Network star went on to explain saying, "I don't like salmon. I don't like blue cheese. I can taste both of them and understand if the dish is prepared well, but I will never sit down and eat salmon. Ever." 
Even though blue cheese definitely isn't her snack of choice, the food personality explained that she wishes she enjoyed salmon more. "I wish I liked it. I mean, it's good for you," she said. So, if you find yourself at the grocery store wondering what you can toss in that would make a healthy and filling snack, just take a cue from Burrell. Almost any kind of vegetable you prefer would pair well with hummus. Of course, cheese and crackers are a classic, just know Burrell would certainly steer clear of blue cheese.