Wendy's Fans Won't Want To Miss The Hot Fry-Day Freebies In October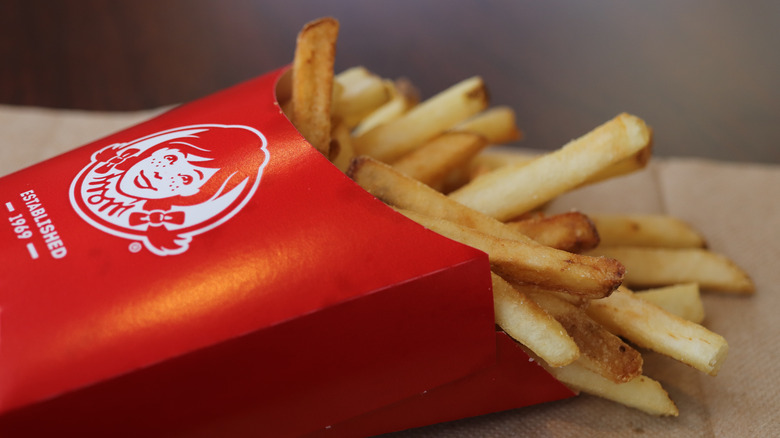 Deutschlandreform/Shutterstock
Fans of Wendy's likely already know that the fast food chain recently updated their French fries. The popular eatery updated its fry baskets and batter, but the new crispy treats also have some potato skin left on the fries to help amp up the delicious flavor (via CNN). And while that move alone might be enough incentive for avid Wendy's diners to pull through to give the reformulated fries a try, the chain also has a month of freebies planned to make the taste-test all the more appealing.
According to Chew Boom, anyone who buys an order of medium Hot and Crispy Fries through the Wendy's app can get another freebie every single Friday in October. However, you do have to use the app to unlock the freebie to make "Fry-Day" possible. So, if you did not already have lunch plans for the next Friday in October, you probably do now.
These are the freebies Wendy's will give away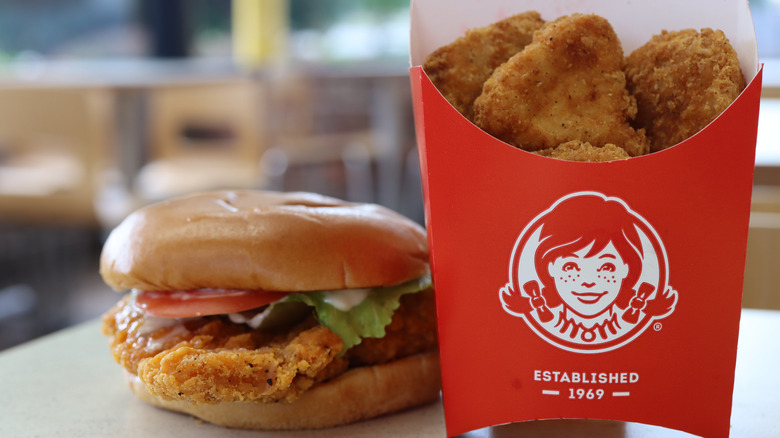 Deutschlandreform/Shutterstock
Those who participate in Wendy's "Fry-Day" promotion will have five Fridays to get their freebies. Fortunately, you can plan ahead because Wendy's already announced what each week's freebie will be (via Chew Boom). The first one, October 1, will be a free Dave's single burger. The second Friday, October 8, will feature free 10-piece crispy or spicy nuggets. Friday, October 15, will offer a free junior bacon cheeseburger. But if you missed your pick of 10 chicken nuggets on October 8, they will also be offered again on October 22. Finally, on Friday, October 29, those who order the new fries in the app can get a free classic chicken sandwich.
To ensure you get the promotional freebie, make sure you apply the mobile offer when you place your order in the Wendy's app. You can also scan the mobile offer with your Wendy's app when your order in the drive-thru or inside the restaurant too. So, don't forget to mark your calendar because you won't want to miss this incredible deal that will be happening all month.