The Food That Ina Garten Wasn't Allowed To Eat As A Child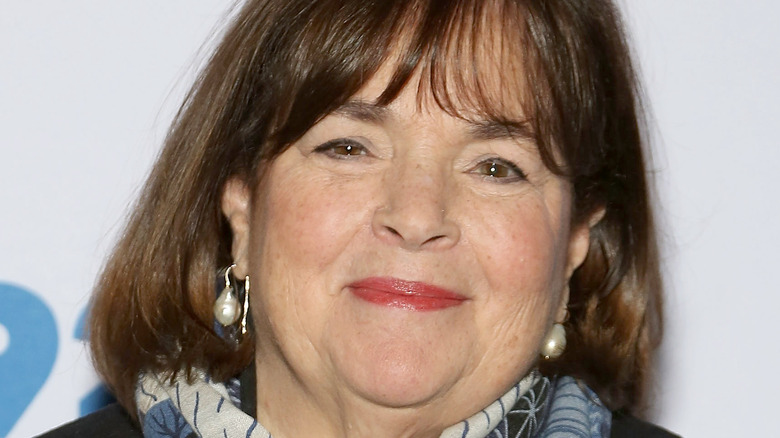 Manny Carabel/Getty Images
If you are one of many people that absolutely adore Ina Garten, you are not alone. Known for her warm charm and relatable approach to cooking, hundreds of thousands of viewers just can't get enough of the "Barefoot Contessa." But the Emmy Award winning host also lived a long and interesting life before she emerged as a Food Network star. From getting her pilot license while her husband was serving in the Vietnam War, to working as a Budget Analyst in the White House during the Ford and Carter administration, Garten has proved herself as a multi-talented force of nature (via Good Housekeeping). 
It wasn't until Garten was 30 years old that she purchased a specialty food store in Westhampton, New York, called The Barefoot Contessa. The rest as they say, is history. But even though the celebrity chef was born in Brooklyn, she spent most of her childhood living in Stamford, Connecticut, with her two parents. Shockingly enough, Garten wasn't allowed to cook during her childhood. Her mother was a dietician and would put together all of the family's meals (via Food & Wine). 
Ina Garten wasn't allowed to eat carbs or butter growing up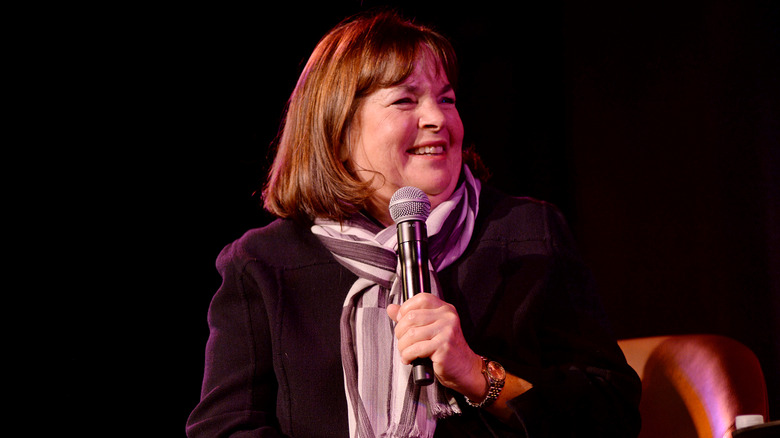 Brad Barket/Getty Images
On an episode of Katie Couric's podcast "Next Question," Garten revealed what it was like growing up in a household with a dietician mother. "My mother was obsessive about food," Garten shared. "So we weren't allowed any carbs, we weren't allowed any butter." Instead, the famous chef grew up on a diet that consisted of very simple and healthy foods including broiled chicken, canned peas, margarine, and apples for dessert. The James Beard Award winner refers to her work as the "ultimate rebellion" from her childhood. "That's why I make chocolate cake," Garten said jokingly, in an interview with Parade. 
Today, the 73-year-old chef believes that a healthy diet is all about balance, which includes eating the foods you love. On "Next Question," Couric and Garten both concluded that it's better to eat one yummy cookie than a whole box of low-fat cookies to leave yourself happy and satiated at the end of the day. When the "Barefoot Contessa" star is entertaining guests, she tries to balance rich entrees with simple vegetables, and a fresh dessert to finish off the evening. "I don't think anybody wants all rich things for dinner," Garten said. When it comes to her go-to dinner party meal, the food personality loves to serve up a menu of whiskey sours, rack of lamb, and orzo with roasted vegetables. "Everybody loves it." she shared with the Food Network. "It never fails."