This Game-Changing Feature Might Be Coming To The Costco App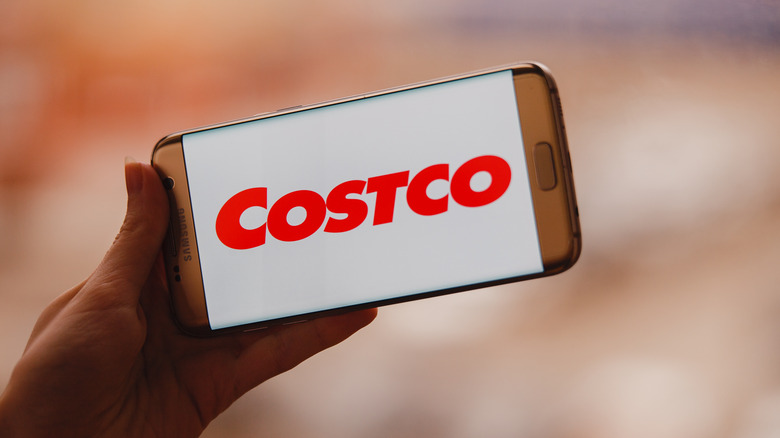 Allmy/Shutterstock
If you love spending time perusing the shelves at your local Costco and want to supercharge your shopping spree, you can't go wrong downloading the store's app. According to Costco's website, this phone application can help you browse online and skip the lines, shows off which items have gone on sale, offers some exclusive discounts, helps you itemize your custom-made shopping list of vegetables and rotisserie chicken, and so much more. While this tool already feels like a Swiss army knife for savvy shoppers, the company plans to take this software to the next level.
In a recent post on Reddit, a user posted a picture of new changes coming to the store's app. The image, which came from the October 2021 copy of "Costco Connection Magazine," highlights all of the exciting features found in the software. The bottom of the page also advertised that anyone who has the application can soon expect two new features when they use this time-saving app — mobile payments and warehouse receipts.
A new era for Costco superfans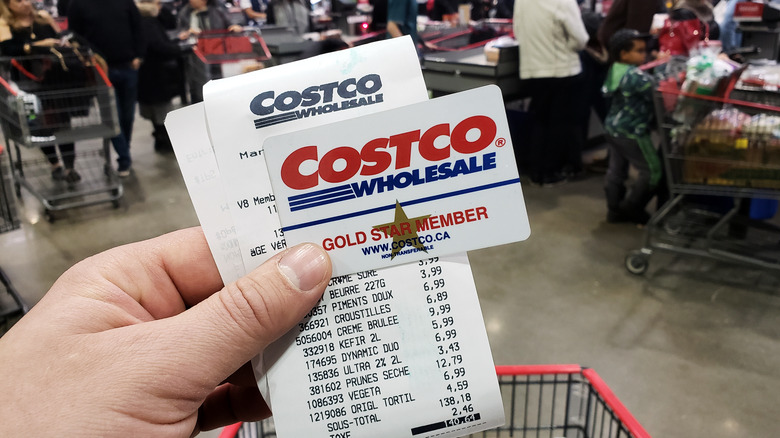 Dennizn/Shutterstock
The Reddit thread couldn't contain its excitement upon hearing the news. The post has almost reached 400 upvotes and has attracted a ton of comments. Some speculation has arisen, with one user wondering, "Does this mean I'll be able to lookup and download old receipt?" while others question if your device can store Costco membership cards. Most commenters in the thread can't wait to see all of the updates, with sentiments ranging from "This is awesome! Thanks Costco," to "FINALLY!"
If you count yourself as one of the many shoppers that love the idea of added convenience when they go out to buy tons of essentials, make sure to keep an eye out for this handy software update. The extra features guarantee an even more fun shopping experience and can make your next grocery run feel that much more immersive and interactive. Only time can tell what the final update will look like, but with any luck, it can make everyone's life that much easier.