This Is Anne Burrell's Go-To Comfort Food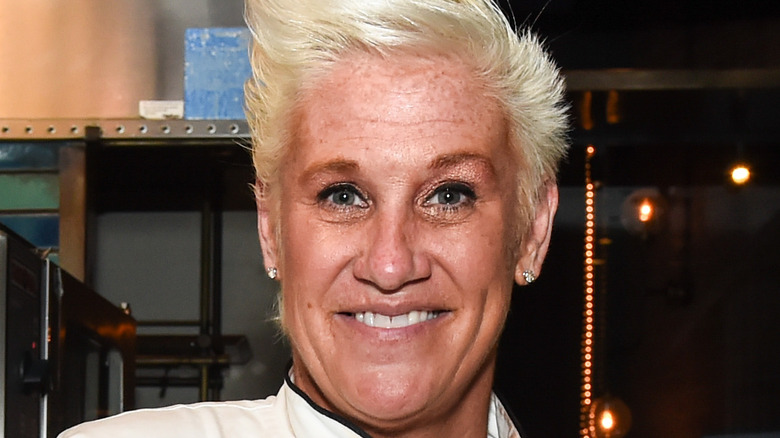 Daniel Zuchnik/Getty Images
Celebrity chef Anne Burrell can't leave the grocery store without delicious snacks like hummus and veggies or cheese and crackers, she told Real Simple. However, those filling nibbles are far from her favorite comfort food, which is actually pasta with bolognese sauce. In fact, Burrell's ultimate go-to cozy dish is actually quite a popular pick for a lot of people; some 60% of United Kingdom residents voted that spaghetti bolognese was their favorite comfort food (via Lady). Clearly, Burrell isn't alone in loving the warm and hearty pasta dish.
"It took me forever to learn how to make it properly," Burrell told Restaurant Hospitality about her perfected bolognese sauce. "Now, it's always the number one recipe of mine that people come up to me and say they love," she added. The reason the dish can be tricky for some is likely because it takes quite a long time to let it simmer to magnificence — around three hours, according to Bon Appétit. That time is what ultimately gives the meat sauce its signature slow-cooked flavor and luxurious texture.
Burrell has a personal connection to the dish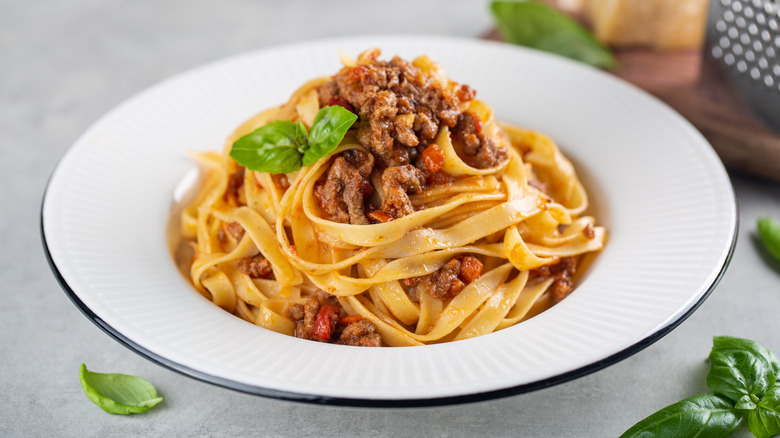 OlgaBombologna/Shutterstock
Pasta bolognese is a beloved comfort food for many people, but Burrell has a particularly personal connection to the dish: It ties directly into her long career as a food television personality, as it was the first dish she ever cooked on the Food Network, she told Restaurant Hospitality. With that kind of sentimental tie to the pasta dish, it's no wonder she loves bolognese so much.
Those who want to have a cozy night in like the chef can turn to Burrell's bolognese recipe. Though it calls for basic and easy-to-find ingredients and utilizes the food processor for extra convenience, you will need patience. The recipe takes a total of more than five hours to make, so start early or make this a weekend cooking project. Once the bolognese sauce is made, all you have to do is boil your pasta, grab your favorite bowl, and pour a generous glass of red wine.