Cat Cora Thinks This Ingredient Is Used Too Much In Cooking Competitions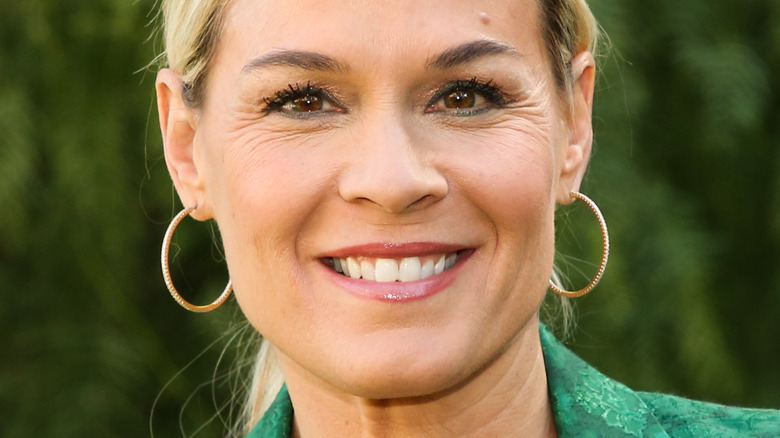 Paul Archuleta/Getty Images
Anyone remember low-rise jeans? Choker necklaces? Velor tracksuits? Yes, these were all trendy back in the early 2000s. However, like a lot of things, seeing jeans under dresses a few too many times can make us want nothing to do with the look.
In the same way, some food items find themselves suddenly trendy. Quinoa went viral in 2013, as did kale and coconut water, thanks to endorsements for the latter by big celebs. Too much of a good thing, perhaps? It's not very surprising that people (and especially judges on cooking shows) get sick of something they face at every turn.
Take Gordon Ramsay for example. He can't stand foams. Many chefs who compete are eager to showcase their skills, and may overdo it in the form of unnecessary foams or too much truffle oil. Similarly, competitors might want to impress the judges by using an unusual ingredient. The thing is, unusual ingredients get less and less unusual as more people use them. 
Cat Cora has no stomach for pork belly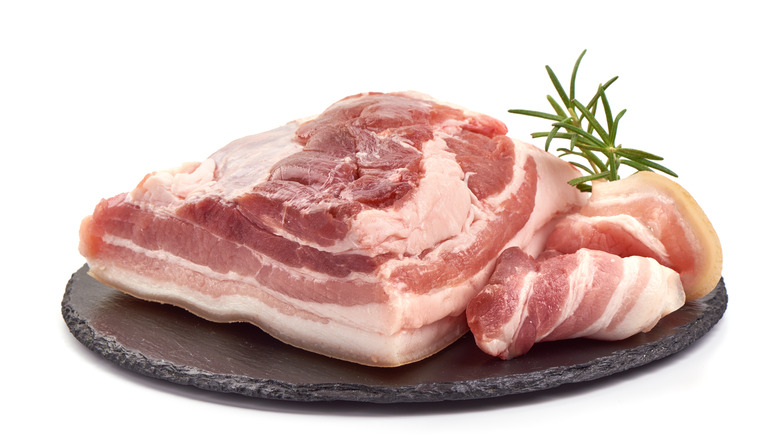 GSDesign/Shutterstock
Iron Chef Cat Cora has competed in and judged countless cooking competitions since her rise to food fame in the late 90s. With appearances on so many shows, it's no wonder she wants chefs to stop using pork belly (via Insider).
Like other cuts of pig, pork belly cooks quickly and can be used in many different ways. These are important factors when you're competing in a timed cook. But despite its yummy taste, abundance of fat, and ability to become bacon, pork belly is maybe just a little too versatile to impress judges.
Instead of using an easy cut of meat or a fancy ingredient, try wowing the judges (or your family) with your creativity. All too often, chefs are sent home for playing it too safe. Taking a risk with your cooking might be the best decision you could make. Being able to adapt on the go is far more impressive than being able to make perfect grilled cheese (but we still love grilled cheese).