Guy Fieri's Real Name Might Surprise You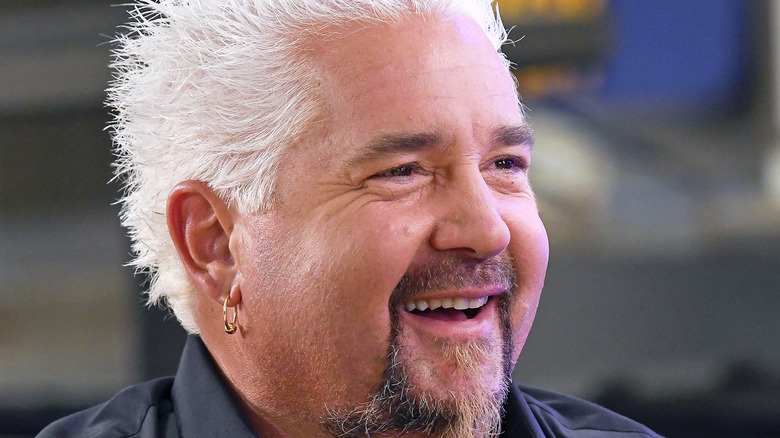 Steve Jennings/Getty Images
He made not have been born the Mayor of Flavortown, nor was he born with spiky bleached hair and a bowler shirt, but that's all fairly obvious. But you would probably never guess the most identifying fact when it comes to Guy Fieri ... or should we say, Guy Ramsey Ferry? According to Insider, the now-famous chef — known for his hit show "Diners, Drive-Ins and Dives," as well as his kooky food inventions and a standout appearance — has a birth certificate that reads "Guy Ferry."
Long before Guy Fieri, his paternal grandfather left Italy for the United States, where he Americanized his name to Ferry. It took two generations for Ferry to change back to Fieri (ironically meaning "proud" in Italian), and even that wasn't until 1995 before marrying his wife, Lori. But no matter how long it took to get back to his origins, the ode to his family has certainly become a household name.
Life of the young Guy Ferry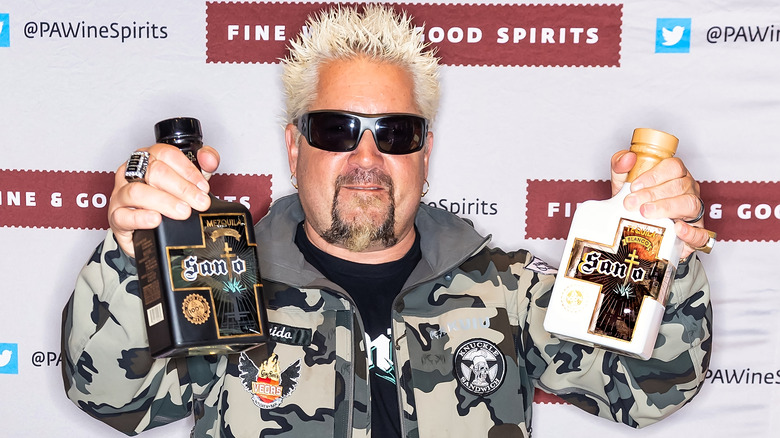 Gilbert Carrasquillo/Getty Images
While one part of Guy Fieri's name may have not always been a part of him, it would seem that cooking has always been in his blood. According to Biography, Fieri was able to make a formative trip to France at the age of 16 to study culinary arts. Spending a year in France to study cooking as a teen already sounds like a feat. But even more impressive is the fact that Fieri paid for the trip with savings he gained from constructing a pretzel cart at 10 years old with his father and selling pretzels. Indeed, it only shows the kind of passion that brought Guy Fieri to the place he is today.
From his college years up until his big break on the Food Network, Fieri — or better yet, Ferry — worked in restaurants, taking on roles from flambé captain to district manager and eventually opening up a small chain of Italian restaurants in California. It only goes to show how much dedication it really takes to go from a guy to a Guy Fieri.