The Underrated Cooking Method Anne Burrell Swears By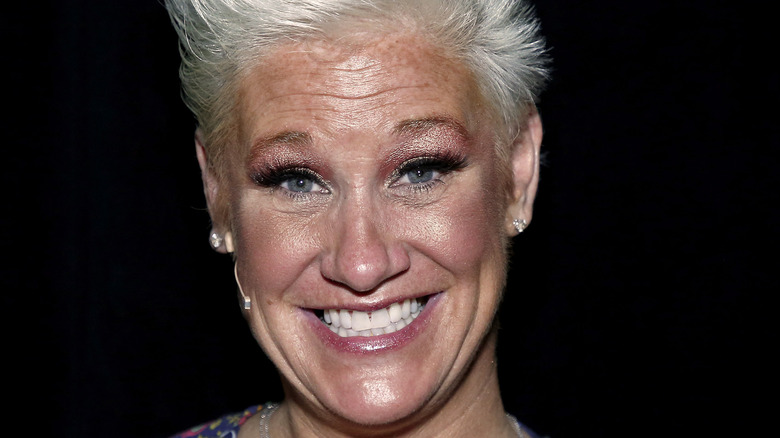 John Lamparski/Getty Images
Celebrity chef Anne Burrell knows plenty of tricks that can elevate your cooking game to a whole different level. Per the Food Network, she recommends starting small instead of aiming for something really complex. "Don't have it be the hardest recipe that you've ever tried," she said. She's also not shy when she's unsure about something and looks for cooking instructions. After all, it's important to get to know the ingredients beforehand and make sure you're not eliminating any essential steps from a recipe.
Anne Burrell is also a fan of mise en place. She wants things to be organized before she starts a recipe. Prepping makes things a lot easier to handle, according to the chef. "Make sure you have all of the ingredients, get them out, look at them, inspect them and do your prep work," she advised.
When it comes to cooking methods, there's one particular technique that Burrell is partial to, and it's an underrated one.
She loves braising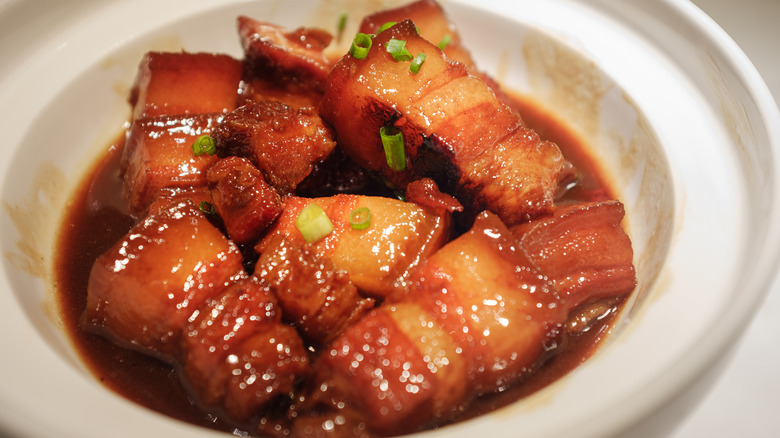 Hu Siyuan/Shutterstock
If you want to make sure that you're cooking meat perfectly, you should consider braising it. Per Anne Burrell, it's one of the most effective cooking methods out there (via Food & Wine). "Braising is my favorite cooking technique. It's where the soul in cooking lies," she said. The chef believes that braising can really help bring out the right flavors in a meat dish. 
It can seem like a scary method if you're not used to it. No worries. Burrell has some useful tips. She says that browning your meat is a good place to start. Also, there's one rule that you can keep in mind. "You have to take things to what I call 'the burnt toast' phase ... toast is the most flavorful one step before it's garbage," the chef explained. The key is to nail the "burnt toast" phase and get comfortable browning your meat. Additionally, keep a close eye on the flavors, and season the meat as you cook it, instead of waiting until later. And don't be afraid of making mistakes and practicing often until you're comfortable braising meat.