The Biggest Lesson Anne Burrell Has Learned From Being A Chef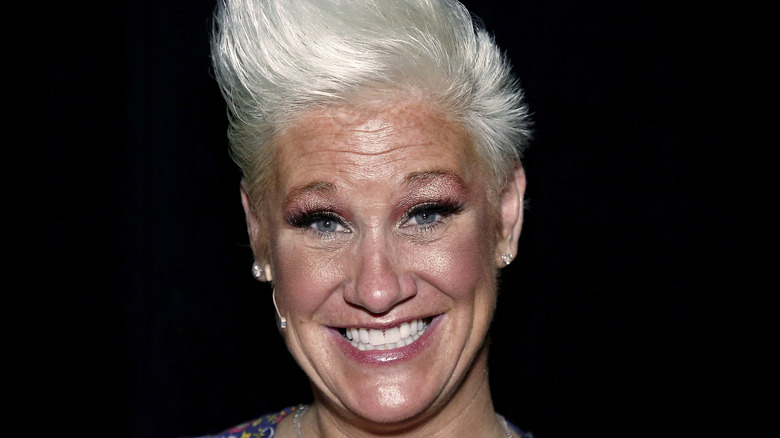 John Lamparski/Getty Images
If you are a Food Network enthusiast, then you are also familiar with celebrity chef Anne Burrell. Known for her signature spiky blond hair and her no-nonsense attitude, the New York native made her first television appearance in 2005, when she was asked to be Mario Batali's sou chef on "Iron Chef America." The fiery powerhouse has gone on to be the host of "Secrets of a Restaurant Chef," co-host of "Worst Cooks in America," as well as a New York Times bestselling cookbook author (via Cheat Sheet).
What many people don't know is that Burrell had a long history of cheffing it up before entering the world of cooking competition shows. The "Chef Wanted" star realized what she wanted to do with her life when she was in her early 20s. "I had a horrible job. I remember everything about the moment," she shared with AOL. "I said I'm 23 years old, and I'm too young to be this miserable, so I'm going to go to culinary school." After a year of working as a prep cook, Burrell turned her dreams into reality by enrolling in the Culinary Institute of America. Ever since, Burrell has slowly built up an incredible resume packed with impressive culinary positions, including working alongside Lidia Bastianich at her esteemed Italian restaurant, Felidia (per Food Network).
Staying calm and collected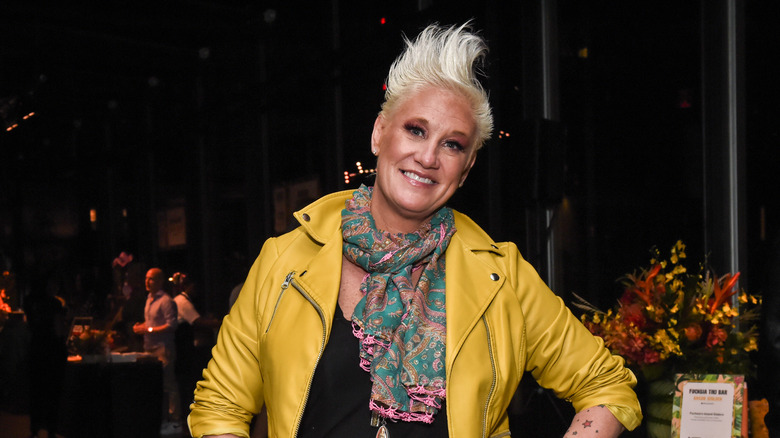 Daniel Zuchnik/Getty Images
Anne Burrell has worked at some of the most well-known eateries in New York City. From cooking mouthwatering Mediterranean dishes at Savoy to creating a menu of authentic Italian meals at Centro Vinoteca, the 52-year-old chef certainly knows her stuff (via Food Network). If that wasn't enough, Burrell can also add teacher to her impressive resume. In the midst of her cooking career, the celebrity chef spent three years teaching for the Institute of Culinary Education. Given her cooking and teaching expertise, Burrell has lots of sage wisdom to share regarding what helped her succeed in the restaurant business.
Unsurprisingly, a lot of Burrell's advice is about staying strong and pushing through the hard moments. In an interview with Total Food Service, she shared that her advice for young chefs is to "work hard. Leave your cell phone in your locker. Learn as much as you can. Show up early and stay late."
But Burrell also recognizes the stressful nature of being a chef, therefore, her No. 1 tip is to do your best to stay calm and collected during the tough times."Being a chef can get very emotional from time to time," she shared with the Food Network, when discussing the top lessons she has learned as a chef. "Remain cool under pressure."