Jamie Lee Curtis Just Gave A Very Honest Reason For Being Activia's Spokesperson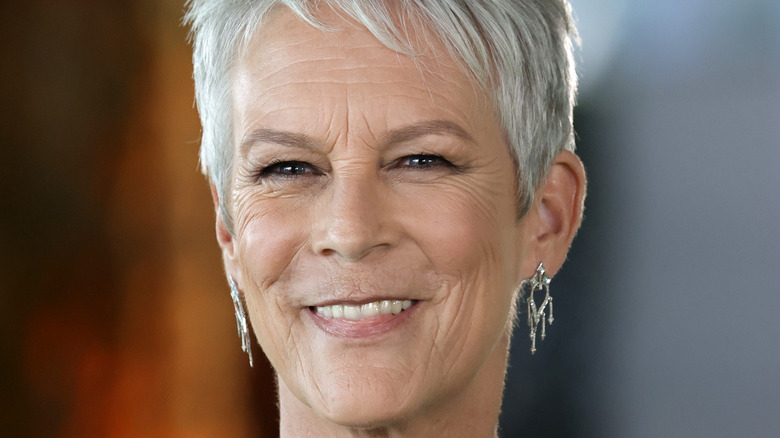 Frazer Harrison/Getty Images
Actress Jamie Lee Curtis is not afraid of being straightforward, no matter what. According to Buzzfeed, a troll once told her on Twitter last year that she's "broke." The actress shot back with a response of her own. She wrote, "You are a grumpy goat. I sold Activia yogurt for seven years. I wasn't broke." Curtis is proud of what she does and owns up to it.
However, it's worth noting that things got out of hand in 2010. According to CBS News, some of the yogurt ads featuring Curtis got Dannon into trouble. Why? Well, the company made some claims about its yogurt that weren't exactly true. For example, Curtis said in one of the commercials that she was able to improve her digestive system by eating Activia yogurt. This wasn't actually verified by any clinical studies. The FTC noted, "in truth and in fact, eating one serving of Activia daily is not clinically proven to relieve temporary irregularity and help with slow intestinal transit time." A consumer would have to consume a lot more yogurt to see tangible results, something that was not mentioned. 
Despite the controversy hanging over the brand, Jamie Lee Curtis remains unashamed of being a spokesperson, and she recently got real about why she took on the work.
She wanted to be around her family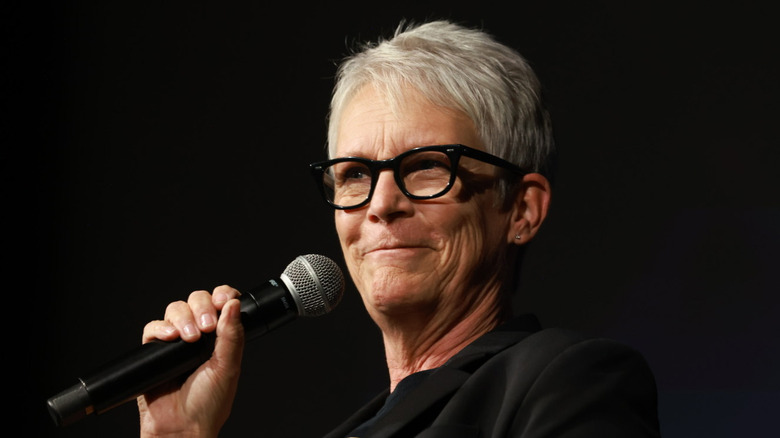 Frazer Harrison/Getty Images
Jamie Lee Curtis is known for her roles in "Halloween," "Freaky Friday," and more recently, "Knives Out" (via IMDb). She's also the mother to two children with her husband Christopher Guest. According to Today, family life is so important to the actress that she's consciously had to make some choices to ensure that she was able to take care of all her responsibilities and divide her time equally between her career and her kids. This meant choosing gigs such as regular commercials with Activia and talking about yogurt in front of the camera. On a recent episode of "The Kingcast," Jamie Lee Curtis explained that she was filled with gratitude for her career but at the same time, she found it really hard to be far away from her husband and daughters. It made her rethink her goals. 
"It's the reason that I sold yogurt that makes you s*** for seven years," Curtis told the podcast. "Part of the reason why I've done commercials ... I've been doing commercials for a very, very, very long time partially so I can ameliorate all of that distance from my family. It allowed me to earn money and stay home." So, no, Jamie Lee Curtis wasn't especially fond of the yogurt, but the opportunity did bring her a lot closer to her family.