The Time Gordon Ramsay Feuded With His Own Father-In-Law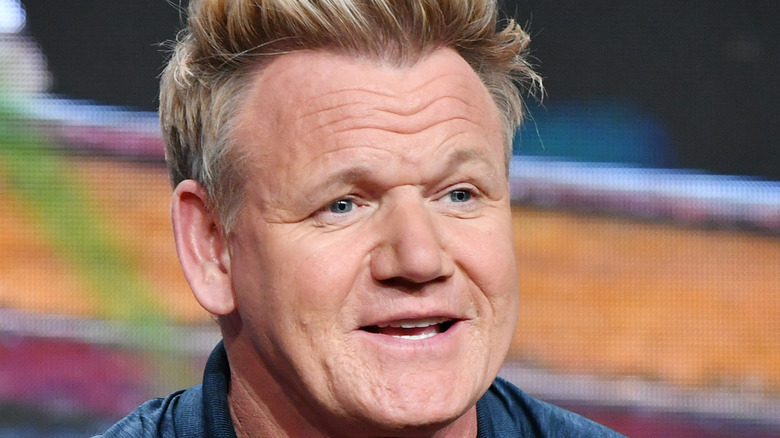 Amy Sussman/Getty Images
Celebrity chef and TV star Gordon Ramsay is known for being a larger-than-life figure. Whether it's about a TV show that he's a part of or something else, Ramsay ends up being associated with some controversies. According to the New York Post, things escalated in an unexpected manner when the chef was a part of a public spat with his father-in-law, Chris Hutcheson, in 2010.
Before their fight, Hutcheson was responsible for managing the chef's company until he apparently got thrown out without a clear reason. Per Hutcheson, Ramsay also ensured that his wife wasn't supporting her parents and siding with her husband instead. Ramsay's father-in-law called him "Pinocchio" and said that he appears to be charismatic, but his true colors eventually emerge. "After a while, though, Pinocchio decides that he is what the show is all about," Hutcheson said. "He doesn't need a puppet master, so he cuts the strings, and he falls down in a heap. That is what it is all about."
It was also reported that Hutcheson borrowed a lot of money from Ramsay's company when it was going through a tough time. He claimed that this was a transparent process, and there was nothing shady about it. "I haven't used it unethically, without anyone knowing, without accountants knowing or Gordon knowing," Hutcheson said.
The feud got out of hand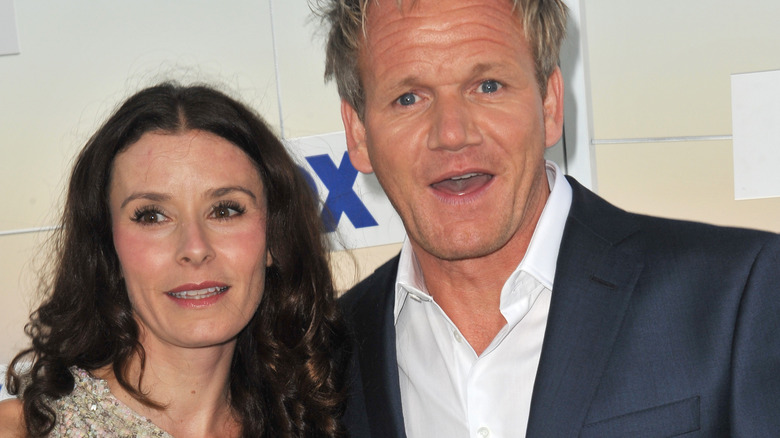 Featureflash Photo Agency/Shutterstock
In 2011, things took a turn for the worse when Gordon Ramsay decided to take his wife's family to court. According to The Daily Mail, Ramsay filed a lawsuit against his father-in-law, his mother-in-law, his wife's siblings, his brother's spouse and the woman his father-in-law was allegedly having an affair with. The chef claimed that Chris Hutcheson illegally gained access to his personal and company accounts many times and stole money from the company for personal reasons. 
Before the lawsuit, Ramsay and Hutcheson had reportedly insulted each other several times. While the latter supposedly called Ramsay a "monster," the chef apparently said that his father-in-law was "a dictator." Things continued to worsen and Chris Hutcheson was eventually sent to prison for six months. 
Per the Herald Scotland, the two met for a meal after Hutcheson was released. "He did some stupid mistakes that he's put his hand up and accepted, and I'd like to think that we've all moved on ... he's apologized to all of us, and I like to think there's a line in the sand now," Ramsay said.